About Accessories > Xypex FCM 80
Brochures

Accessories > Xypex FCM 80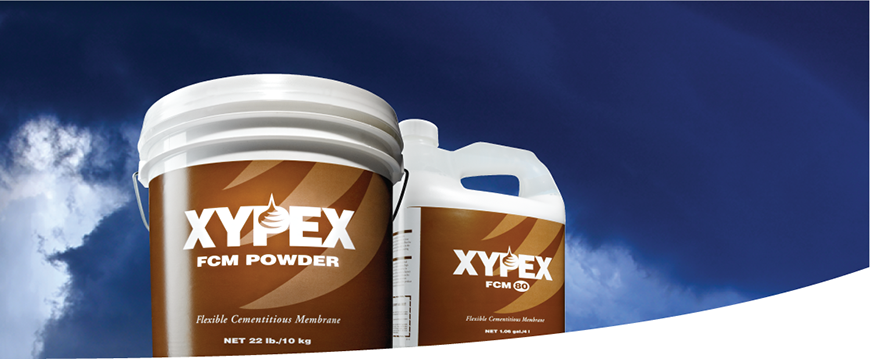 FCM 80
FCM 80 is specifically designed for repairing cracks subject to movement, sealing construction joints, restoring deteriorated concrete, and waterproofing concrete structures.
Recommended for:
Moving Cracks
Construction Joints
Deteriorated Concrete Surfaces
Concrete Block Walls
Balconies, Terraces, and Planters
Water-holding Structures
Sewage and Water Treatment Tanks
Marine Structures
Thermal Contraction and Expansion
Advantages
Flexible
Superior elongation properties
Excellent adhesive qualities
Impermeable to water and chlorides
Breathable, seamless
Durable, retains properties in climatic extremes
Non-toxic, solvent-free, odorless
Effective when subjected to thermal contraction and expansion
Packaging
The Xypex FCM 80 is packaged in a carton as a unit (kit), which includes the liquid component (1.06 U.S. gallon / 4 litre bottle) and the powder component (22 lb. / 10 kg pail). For larger projects, customized packaging is avail- able; contact the manufacturer for details.
Coverage
When mixed, one unit will cover an estimated 28 sq. ft. (2.6 m2) at a two-coat application thickness of 1/8 in. (3 mm).

03 00 00 - Concrete
03 10 00 - Concrete Forming and Accessories
03 20 00 - Concrete Reinforcing
03 30 00 - Cast-in-Place Concrete
03 40 00 - Precast Concrete
03 50 00 - Cast Decks and Underlayment
03 60 00 - Grouting
03 70 00 - Mass Concrete
03 90 00 - Concrete Curing Agent and Admixture
07 10 00 - Dampproofing and Waterproofing
07 14 00 - Fluid-Applied Waterproofing
07 16 00 - Cementitious and Reactive Waterproofing
07 17 00 - Bentonite Waterproofing
09 34 00 - Waterproofing-Membrane Tiling