About Baths and Whirlpools
Baths and Whirlpools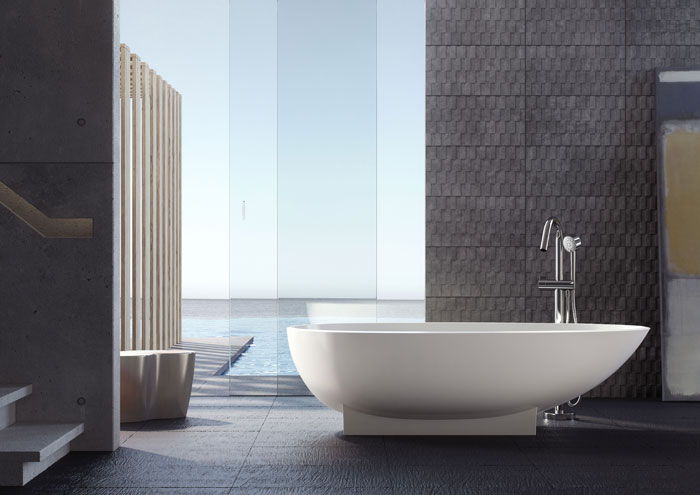 Our luxurious baths are designed in antique copper, bagnotec stone, acrylic, stone and enameled steel, by some of the world's leading manufacturers of bath tubs. The brands represented in our collection are Apaiser, BAGNODESIGN, Galassia and Kaldewei.
BAGNODESIGN

Antique Copper – Collections: Camborne
Bagnotec Stone – Collections: Ikonic, Vintage, Eclipse, Rhapsody
Acrylic – Freestanding and Inset Collections: Bruges, Miami, Kudos Cube, Kudos Dream, Malmo, Retro, Love Penthouse, Smooth, Marino, Salerno, Corsair, Bari to name a few…
Whirlpool Systems – Collections: Standard, Deluxe Whirlpool, Deluxe Spa, Super Deluxe Whirlpool, Super Deluxe Spa
Luxury Spa Systems – Collections: Luxury, Love
APAISER

Stone – Freestanding Collections: Haven, Fiore
GALASSIA

Meg II – Freestanding Collections: Meg II
KALDEWEI

Enameled Steel – Inset & Freestanding Collections: Centro Duo Oval, Ellipso, Puro, Saniform Plus, Classic Duo, Classic Duo Oval
Categories: bath, tubs, bathtubs, baths, stone, marble, glass, acrylic, freestanding, spa, wellness, rectangular, oval, corner, whirlpools, jacuzzi fixtures.