About In Front/Out Back Range
Brochures

In Front/Out Back Range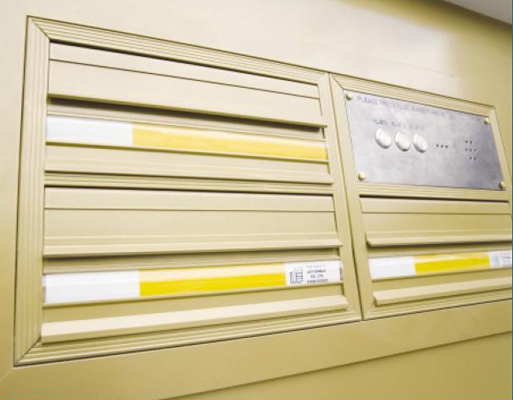 This range of products is designed to become part of the building line ensuring continued security of the building.
Mail is delivered to the front face of the mailbox at the exterior of the building and held securely under lock and key. Access is via the inside face of the mailbox which would be situated inside the building, i.e. in a communal lobby area or hallway.
Because this type of mailbox is a natural connection between the exterior and interior of the building, they are a perfect vehicle for housing door entry systems capable of containing push buttons, transformers, speaker units, video units and/or door release electronics.
10 55 00 - Postal Specialties
10 55 13 - Central Mail Delivery Boxes
10 55 16 - Mail Collection Boxes
10 55 23 - Mail Boxes
10 55 91 - Mail Chutes
10 55 00 - Postal Specialties

Categories: letterboxes letter boxes mailboxes mail boxes commercial mailbox postal rooms po boxes, post office boxes.