About Fire Rated Mailboxes
Fire Rated Mailboxes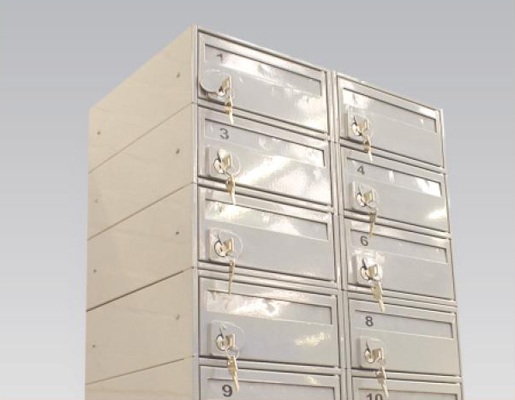 The Safety Letterbox Company Ltd in association with the Fire Research Laboratory worked together to create a range of 1 hour fire rated (integrity only) mailboxes. Particularly suitable when mailboxes can only be positioned within a designated fire escape route or banked in a post room which must be fire rated.
The products in this range were required to satisfy the integrity criteria given in BS476 Part 22 1987 Clause 8 for a period of 60 minutes. In addition, the mailboxes can be further enhanced by applying a finish which would conform to London Underground surface spread of flame requirement BS476 Part 6 & 7.
10 55 00 - Postal Specialties
10 55 13 - Central Mail Delivery Boxes
10 55 16 - Mail Collection Boxes
10 55 23 - Mail Boxes
10 55 91 - Mail Chutes
10 55 00 - Postal Specialties

Categories: letterboxes letter boxes mailboxes mail boxes commercial mailbox postal rooms po boxes, post office boxes fire rated.