About Pre-Insulated HVAC Ducting
Pre-Insulated HVAC Ducting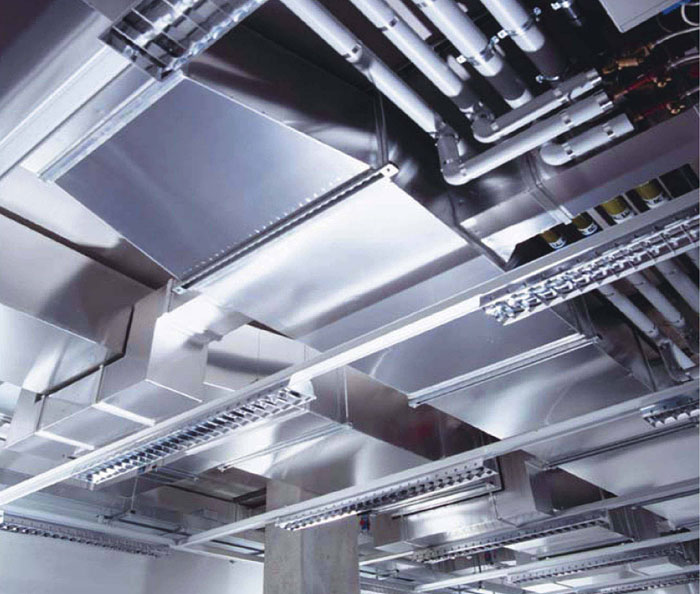 Faisal Jassim Trading Co. is among the first Companies in the GCC who introduced the Pre-Insulated HVAC ducting. Our success have led us to commission a state of the art plant to produce in Dubai the PIR Panels in technical collaboration with leading European manufacturer in the field.
In particular PAL international, who are considered to be the inventor of this revolutionary system back in 1965. Our PAL Panels comply with the international standards for safety and have been tested in the UK for fire retardant characteristics, according to BS 476 parts 6 and 7 and ASTM E 84-05 standards.
We offer a complete HVAC ducting solution to contractors, complete with all the tools, accessories and CNC machines. We help and train our clients to set up their own duct workshop to cater for their project's needs. Through PAL international, FJTCO can offer PAL Koolduct Phenolic foam with its superior quality and fire resistant characteristics. PAL Phenolic is listed accordingly to UL181 standard.

News archive:
Pre-insulated Sandwich Panel Ductwork versus Galvanized Insulated Ductwork (28 Nov 2012)
23 07 00 - HVAC Insulation
23 31 00 - HVAC Ducts and Casings
23 33 00 - Air Duct Accessories

Categories: PAL, pre-insulated insulated HVAC ducting air-conditioner ducts.