About Structurflex Tension Membrane Structure - ETFE Membrane
Structurflex Tension Membrane Structure - ETFE Membrane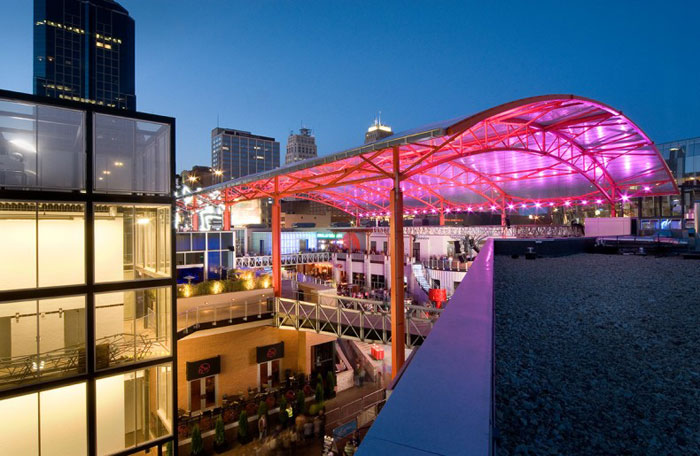 Ethylene Tetrafluoroethylene (ETFE) offers a creative and lightweight alternative to glass. It is a transparent extruded film, or foil, with similar light transmission to glass, but is just 1% of the weight. With a lifespan of over 20 years and excellent weathering properties, it's no wonder ETFE foil has been used on many high profile projects and stadiums around the globe. Structurflex has been at the forefront of mechanically prestressed systems using ETFE and has experience in pneumatically prestressed systems, also known as ETFE cushions.

05 19 00 - Tension Rod and Cable Truss Assemblies
10 73 00 - Protective Covers
13 31 00 - Fabric Structures

Categories: tensile membrane structures, tension rods, shade structures, tents, fabric structures, tent, tension rod.