About Paramount - SP Circuit
Paramount - SP Circuit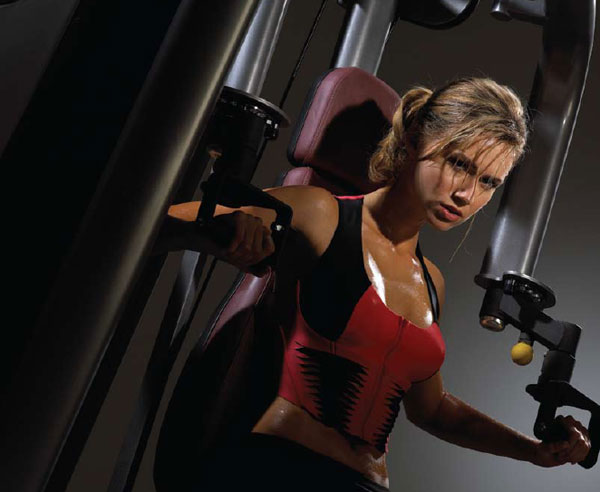 You are the ultimate authority. That's why we asked what features and benefits you wanted most from an advanced strength training circuit. Listening to our customers has been a Paramount tradition for over 50 years. We listened carefully, combined your thoughts with our best and most innovative ideas and designed the SP Circuit, which has everything you asked for in a premium circuit.
Modern Style & Design
The latest computerized laser and CNC machining technology allows our design team to create unique precision components resulting in new and dynamic design styles. In house testing protocols insure that each design demonstrates optimum structural reliability under heavy-duty use. It is this attention to detail that separates the SP Circuit from the competition.
Precise Biomechanics & Ergonomics
Engineering excellence and state-of-the-art 3-D CAD software utilizing parametric modeling assures an accurate anatomical fit and feel your clients will appreciate.
Structural Durability
Exacting structural analysis and rigorous testing assure your Paramount equipment will function smoothly under the constant heavy use of today's busy fitness enters.
Low Maintenance Components
Components are specifically designed to minimize your facility maintenance requirements and eliminate unnecessary downtime.
Space Efficient, Low Profile Designs
Streamlined designs reduce your overall floor space requirements while providing a modern, inviting, and easy-to-use strength training atmosphere.
Information Labeling
Easy to follow user instructions and height adjustment guides use color photographs to convey important information and are conveniently located for quick reference.
Investment Value
All Paramount products are competitively priced, quality driven, and backed by the most reliable customer service and support in the industry.
11 66 00 - Athletic Equipment
11 67 00 - Recreational Equipment
11 68 00 - Play Field Equipment and Structures
11 79 00 - Therapy Equipment

Categories: Paramount, gym exercise training fitness health club equipment gear machine circuit.