Al-Jazeera Paints launches 'Smart Paints' bundle in the Middle East Market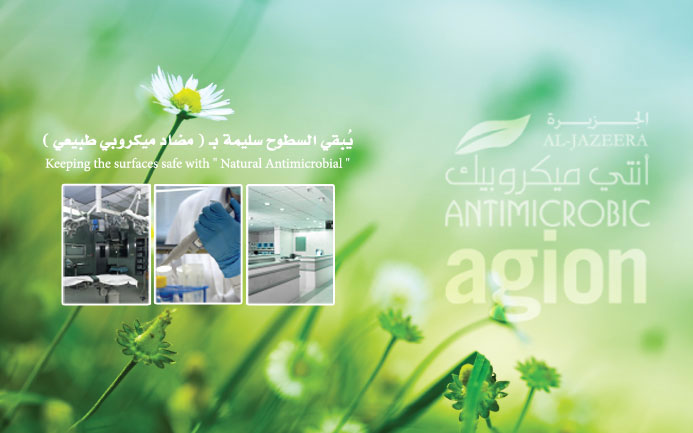 Al-Jazeera Paints - The giant of high quality paints industry in the Kingdom of Saudi Arabia and the Middle East is planning to launch its 'Smart Paints' bundle which is a collection of new and high standard paints with fine colors. The company is very proud of this new generation of paints as it is the sole manufacturer of this kind of paints and made them available for clients in the region.

Mr. Abdulla bin Saud Al-Romaih, Al-Jazeera Paints General Manager unveiled that the "Smart Paints" bundle represents a new generation of paints which have qualities that are focused on sustainability, health and safety of the environment and are in line with international trends in this regard. They also have multi functions and usages. He further added that they play a number of roles and tasks in addition to bearing qualities of beauty and protection and can be used in hospitals and surgery rooms. They may also be used for walls coverage in houses, paint the exterior of buildings and premises and also can be used as pavement paint for roads and floors.

He added that Al-Jazeera Paints will enrich the Saudi Construction Exhibition in Riyadh which will be held on the 10-13th of current November along with the Big 5 Exhibition which will be held in Dubai World Trade Center on the 17-20th of the same month. He pointed out that this will come in light of the growing trend of construction in the Kingdom of Saudi Arabia and UAE. The company will showcase its outstanding bundle of smart paints including its healthy and environmentally responsible paints for sustainable green buildings, surgery rooms, hospitals along with antimicrobic paints, fire resistant paints and anti-graffiti paints, as well as anti-carbonation paints, cracks remedial paints and roads and floor paints. He pointed out that the company will not only showcase its smart paints but will also introduce its outstanding exterior and interior decorative paints which are anti-carbonation along with its industrial paints, steel protection and wood paints.

Al-Romaih tackled some of the new generation paints and mentioned (Al-Jazeera Oxycare) explaining that this product is a healthy product that purifies the air inside buildings and improves its quality using Formaldehyde-lock technology and absorbing it from its various sources. The product can be used in all rooms, hospitals and patients` rooms and is available in a wide range of colors. It is also an environmentally responsible paint which the company manufactures based on its adoption of the sustainable green buildings concept. He also talked about (Al-Jazeera Novel) which is distinguished from other products with its fresh colors, easy to clean, low odor, its flame and microbes resisting qualities. Novel also bestows grandeur and glamour on spaces and grant them spaciousness and a great final touch along with providing a healthy environment for inhabitants of buildings.

He spoke about (Al-Jazeera Antimicrobic Agion), as the first paint that kills microbes using silver Agion technology in the Middle East which sterilizes surgery rooms, delivery rooms in hospitals, medical labs and food processing and packing plants.

Al-Jazeera Paints is working on expanding its activities in and out of the Kingdom of Saudi Arabia along with the development and manufacturing high quality of environmentally responsible and contemporary paints using the latest international technologies. The company also speeds up production process to meet market requirements while building partnership with clients and society at large that all stem from spirit of responsibility and the quest to elevate the paints industry and constantly to develop human resources.

The company considers its participation in the two upcoming sessions in the Construction Exhibition in Riyadh and the Big 5 Exhibition in Dubai as an opportunity to meet decision makers and communicate with all kinds of construction stakeholders segments seeking to build fruitful partnerships and enhance the company developmental role along with stabilization its presence in the local, Arabic and international markets.
Categories: