AMF Baffles – acoustic optimising design elements for the highest requirements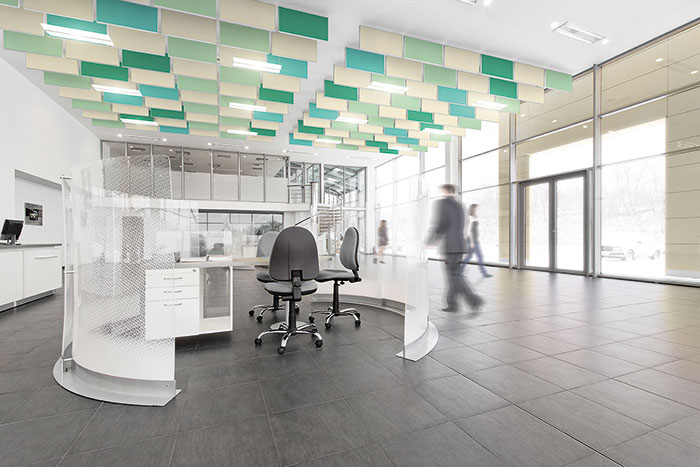 AMF Baffles are a creative solution giving a room effective acoustics, even when the available ceiling and wall surfaces are insufficient for optimal sound absorption.

Especially in modern architecture, the use of glass and concrete mean limited surfaces are available for acoustic use. A baffle system offers a very good possibility to absorb sound and sustainably improve the room acoustics.

The retrospective acoustic optimization of buildings is often very expensive. The installation of a suspended ceiling is not always possible to adjust the room's reverberation time to an acceptable level. Baffle solutions from AMF can be retrofitted quickly and easily and in addition, offer many architectural design possibilities that meet the highest design requirements.

To find the appropriate solution, Knauf AMF architects and designers work in partnership to provide help and advice. A team of trained experts supports clients to find a perfect, quick and easy, retrofittable solution for every room design and acoustic situation.

Categories: