Award winning Heated Sink Stand set to launch in the Gulf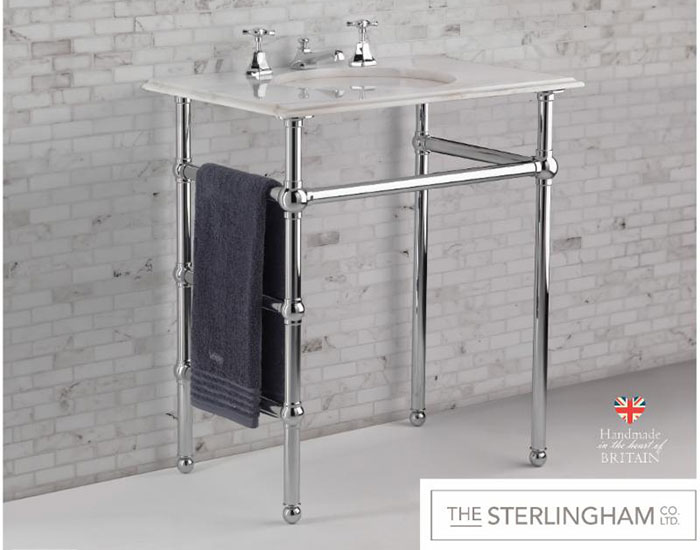 Bathroom design and innovation are set to progress even faster with the imminent launch in the Gulf of an award winning Heated Sink Stand, designed by UK manufacturer, The Sterlingham Co. Ltd.

This follows the company receiving a prestigious 'Accessories Product of the Year' award, by leading professional body The Decorative Plumbing and Hardware Association in California, USA recently.

Steve Parker, Sterlinghams international business development manager commented, "Our expertise in design and manufacture of innovative water-free heated towel rails in exclusive styles, enables us to launch this simple solution. Now everyone can enjoy dry, warm fluffy towels in their hotel room, office or home".

Andrew Healey, Managing Director of Sterlingham added, "it was a thrill to receive such an award and particularly to see the huge amounts of attention and admiration our fully operational display received at the Torry Pines event. We are looking forward to working with interior designers, distributors and private clients to create more throughout the Gulf".

Companies are encouraged to contact The Sterlingham Co. Ltd for further details and to meet Steve and Andrew during their forthcoming visit.