BAAB doors installed at the Central Market Project in Abu Dhabi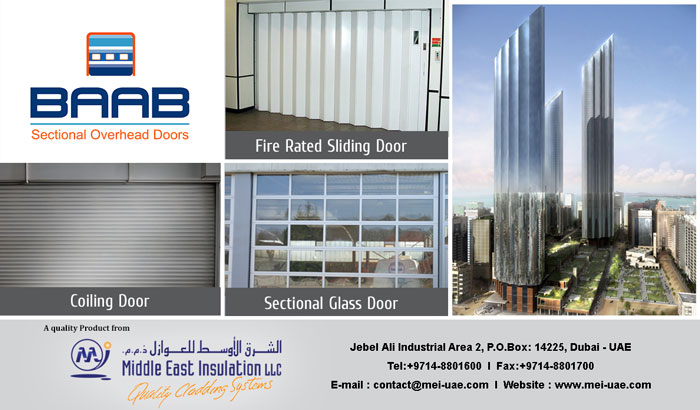 BAAB, a division of Middle East Insulation LLC, was awarded with supply and installation of automatic doors for redevelopment of Central Market Project in Abu Dhabi. The consultant of this project is Atkins and the total value of the project is 6 billion Dirham's.
We have successfully installed many doors which is having advanced technology with the highest safety standard. The doors are installed in parking area as fire rated sliding door for the market shops and stores we have used our glass sectional doors and our automatic coiling door insulated and installed in 3 different locations.