Wood Collection: Handmade and Innovation
Innovation, avant-garde, design and sustainability are qualities of Bathco. The cantabrian company specialized in the bathroom sector continually updates its proposals trying to express these characteristics. It's latest proposals are collected in the Materia catalogue, launched in the middle of this year and where it's possible to find an extensive collection of washbasins made of stone, resin, metal, cast iron... A variety family with several finishes which is able to adapt to any space and design.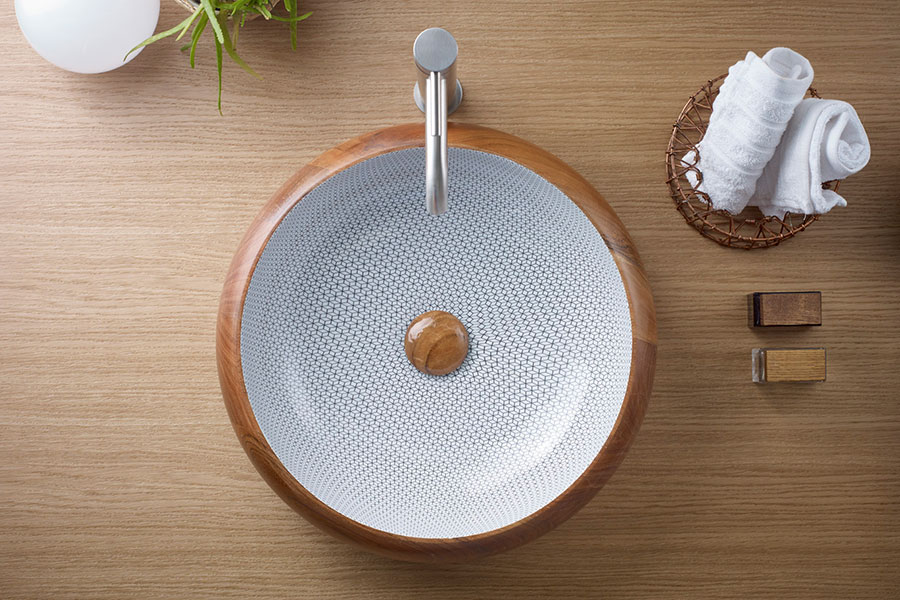 Another of these collections is Wood, with the Bangalore and Calcutta models. It is a commitment to sustainability, recycling and the use natural materials.

These wasbasins are made of acacia, wood of tropical origin with high resistance to water. Also, are made with zero waste philosophy, because they are manufacturated with scraps from other works.

Expert carpenters select the most suitable slats and join them in a block that will withstand water without giving rise to cracks. Due to their handmade origin, these ribbons that make up the patchwork are not identical to each other. Therefore, the weave and texture of the washbasins are similar but never the same, making each sink a unique piece.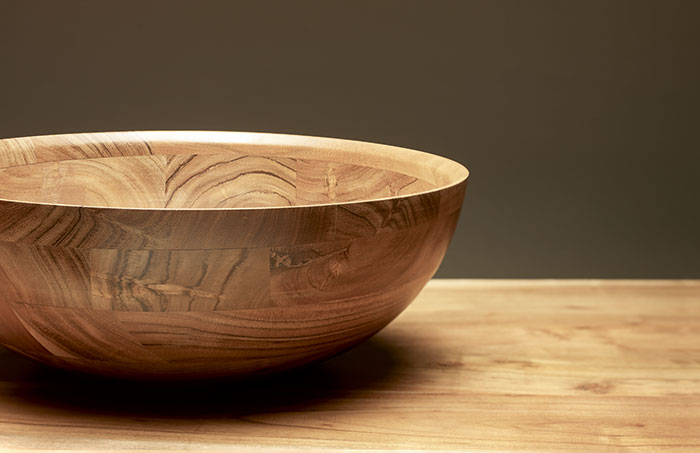 Being in contact with water, these wasbasins need a coating that does not damage the wood and make it durable pieces over time. For this reason, a matt or semi-matt lacquer is applied to them, which generates a thin film that covers the pore of the wood and defends it from harmful external agents.

One of the hallmarks of Bathco's brand is its ability to decorate the wasbasins with unique and different designs. In the case of the Wood collection, its two models are also presented with three prints: Axonometric, Hexagon and black Hexagon.
@bathcollection #bathcollection #bathco #bathroom