About Fabrics and Clothing
Fabrics and Clothing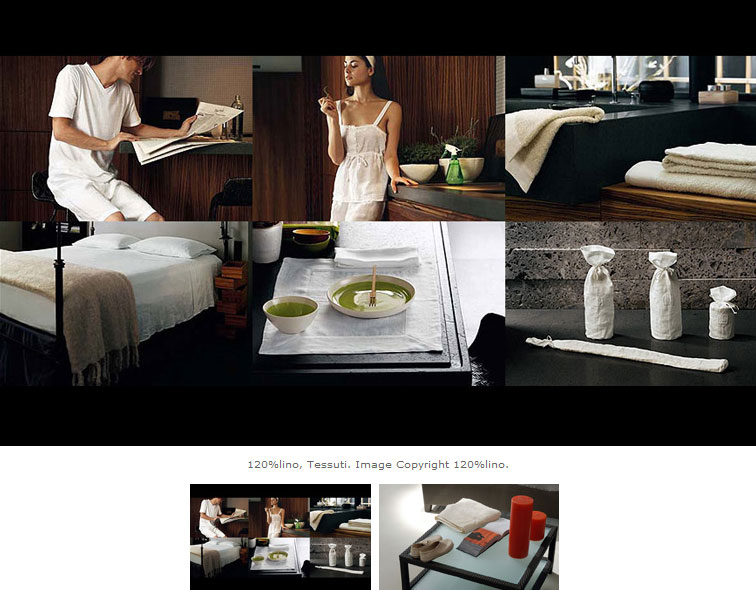 A careful selection of fabrics, research into new colour trends, craftwork or innovative processing. These are some of the factors which determine the quality of clothing, face cloths or towels for the bathroom. The softness of cotton and the freshness of linen scaled in a palette of colours going from the everlasting elegance of black and white to more luminous, lively colours, ideal for hot seasons. By using bathroom fabrics it is possible to trace a decorative route which is representative of us, made up of light, seductive towels which are able to interpret unforeseeable motives, of refined textures or of wise Jacquard items.
12 40 00 - Furnishings and Accessories
12 44 00 - Bath Furnishings
12 50 00 - Furniture

Categories: bathroom fabrics, bathroom clothing, face cloths, bathroom towels, linen, ivanoredaelli, 120 percento.