About Multifunction Showers
Multifunction Showers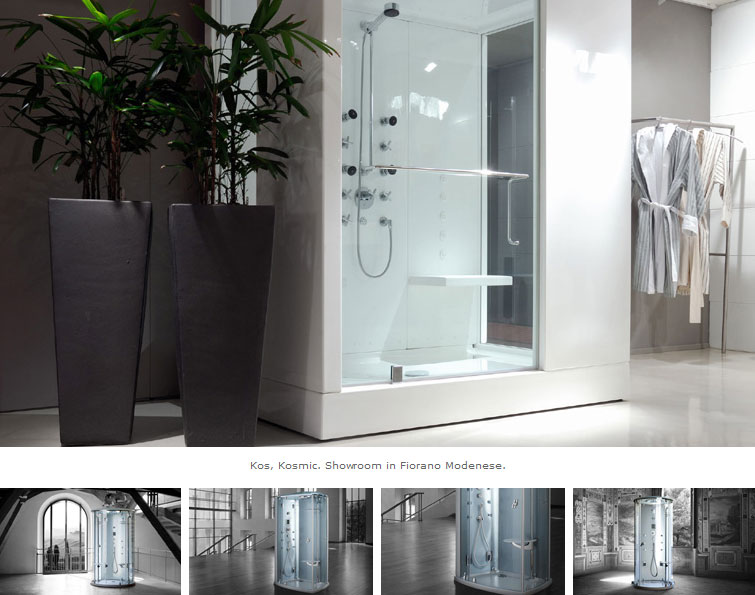 On the wall or angular, semi-circular or square, contemporary shower boxes make one think of elegant, minimalist cells from science fiction, capable of projecting anyone who enters into other dimensions, to universes dedicated to relaxation and personal care. Turkish bath, colour therapy, different types of massage (back, cervical, lumbar): today's multi-functional boxes can be equipped with a series of functions capable of producing envy in the most sophisticated health centres. Having now extensively overtaken the mere concept of "shower", the box can, nowadays, represent a unique experience of the senses, a reinvigorating trip through the primary elements of nature: water, sound, colour and fragrance.
10 28 00 - Toilet, Bath, and Laundry Accessories
12 44 00 - Bath Furnishings
13 24 00 - Special Activity Rooms

Categories: multifunction showers, turkish bath, colour theraphy, massage showers, showers, teuco, jacuzzi, kos, glass, albatros.