About Shower and Tub Combined
Shower and Tub Combined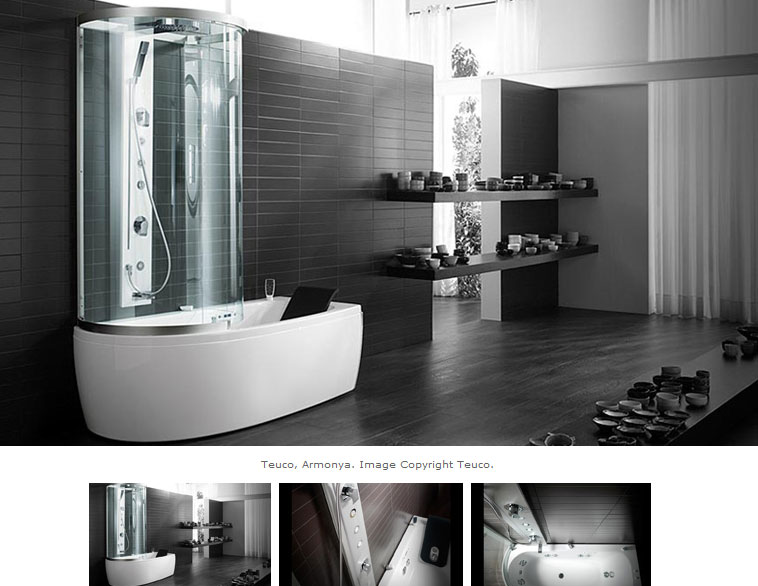 Why be forced to choose between the possibility of a rapid, toning shower and the unsurpassable relaxation guaranteed by immersion in a bathtub full of hot water ? The combined box and tub systems resolve this "dilemma" by making both possibilities available. Anything but cumbersome, combined systems need only take up a corner of the bathroom and manage to marry different shapes and materials in a suggestive play of lines and recesses. A precious puzzle which, naturally, can be enriched with a practically endless series of extras and accessories: from hydromassage to headrests, from seats to walls equipped with shelving for bits and pieces.
09 30 00 - Tiling
09 33 00 - Conductive Tiling
10 21 00 - Compartments and Cubicles
10 28 00 - Toilet, Bath, and Laundry Accessories
12 40 00 - Furnishings and Accessories
12 44 00 - Bath Furnishings
13 24 00 - Special Activity Rooms

Categories: showers, tubs, combined shower and tub, teuco, jacuzzi, glass, albatros.