About The Agape Bathroom
The Agape Bathroom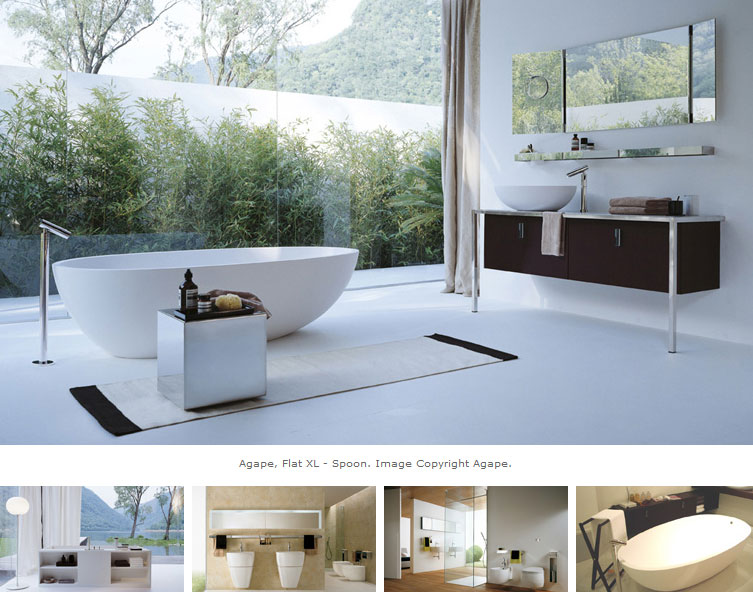 Established in 1973, Agape owes its success to its corporate philosophy based on factors which are essential: innovation, research, developed materials and flexibility in design. This latter concept, in particular, has been made possible by a rich and complex catalogue, thanks to which the company offers a multi-faceted system, based on design principles linking aesthetic research and constantly updated technology. The quality of Agape's production is sealed by numerous acknowledgements (many Design Plus awards and selections for the Compasso d'Oro), gained too thanks to the contribution made by designers of the calibre of Konstantin Grcic, Enzo Mari, Angelo Mangiarotti and Patricia Urquiola.
10 21 00 - Compartments and Cubicles
10 28 00 - Toilet, Bath, and Laundry Accessories
12 44 00 - Bath Furnishings

Categories: agape bathroom, countertop washbasins, basins, sanitary ware, taps, cabinets, mirrors, lights, bathtubs, showers, al dente, hydro, kaa, sen, fez, bucatini.