About The Devon & Devon Bathroom
The Devon & Devon Bathroom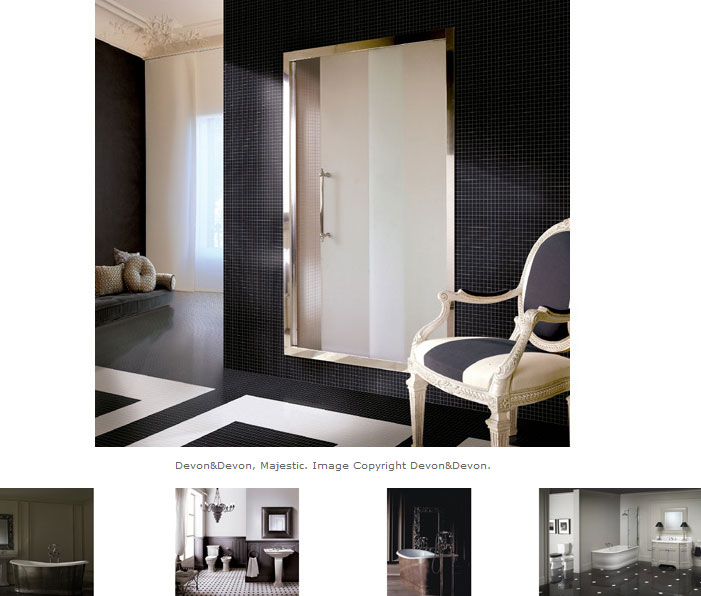 Offering, at the dawn of the XXI century, the idea of a bathroom which recalls the atmosphere of far-off times, somewhere between the Victorian times and the first half of the 20th Century. This is the production challenge of Devon & Devon, a trademark distinguished by its refined style of reminders of past times, but which does not neglect the decidedly contemporary requirements of comfort and functionality. Further to sanitary fittings and taps, the company's offer includes a series of accessories in white porcelain, discretely elegant lamps and mirrors and, under its Patina trademark, a range of traditional gas fireplaces as well (a craft production made of cast iron, stone or marble) and a collection of readymade surfaces available in wood, suede, leather and natural stone.
10 21 00 - Compartments and Cubicles
10 28 00 - Toilet, Bath, and Laundry Accessories
12 44 00 - Bath Furnishings

Categories: devon & devon bathroom, sanitary ware, bathtubs, shower doors, shower enclosures, taps, towel warmers, lighting, mirrors, flooring, wall covering.