Bullet Resistant Doors from Armortex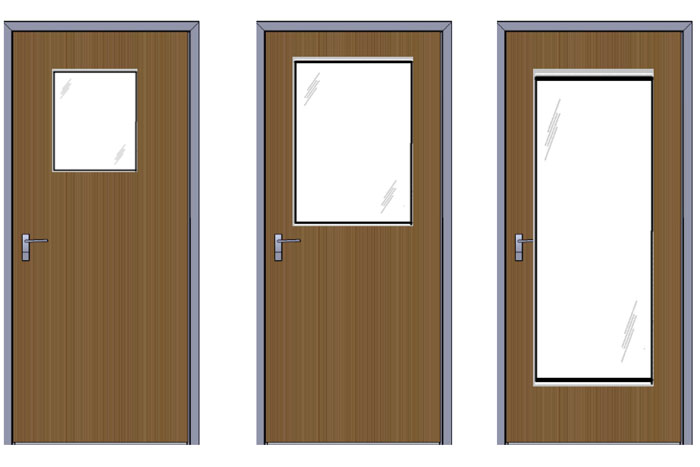 Bullet Resistant Wood Door assemblies are complete and pre-hung with a heavy duty continuous hinge and are available in UL 1-8 levels. Required hardware preparation is completed prior to shipping. All bullet resistant glass configurations and types are available, as well as custom door sizes and pairs. The frames are fabricated from 16 ga. steel, fully welded, prime painted, mortised and reinforced for required hardware (Split frames optional). Frames are of the same protection level as the door and all are custom sized for specific wall thick nesses.
The doors are solid core with Armortex® UL Listed Bullet Resistant Fiberglass Composite providing the protective barrier. Unfinished face veneers come standard in red oak or birch with all custom veneers and plastic laminates available.
About Armortex
Armortex® has been manufacturing Bullet, Blast and Forced Entry Resistant products for over 20 years. Our product line includes Armortex® bullet and blast protection fiberglass composite panels, steel and aluminum transaction windows, transaction equipment (drawers, hoppers, dip trays), speakers and gun ports. Additional products include wood, steel and aluminum doors, aluminum storefront systems and related physical security products.
Armortex® products are widely used in courtrooms, government and corporate offices, banks, convenience stores, gas stations, check cashing facilities, cashier booths, military bases and any place where ballistic and blast resistant security is required.
Our Bullet and Blast Resistant products are available worldwide, direct from Armortex®.
Armortex® is ISO 9001:2008 Certified.
@armortex #armortex #safety #security #bulletresistant #blastresistant
Categories: