Control Hormann Doors with Your Smart Phone Using the Newly Launched Bluesecur App
Hormann has launched the easy to use BlueSecur mobile phone application, which allows users to open and close their garage and entrance doors, with their smartphone through bluetooth. Basically, with this app, your smart phone acts like the door's remote control.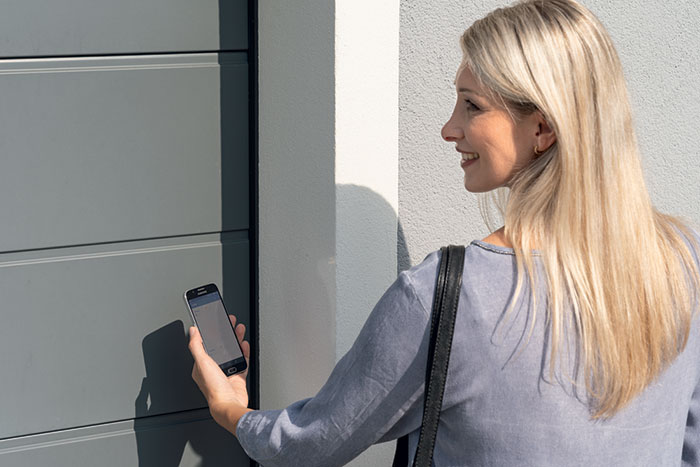 It is a free app that is compatible with Android smartphones and iPhone and it is available on both the Apple store as well as Google Play. Once the user downloads the app, they can scan the QR code for the operator or external receiver from the Hormann BlueSecur card and customize their settings. With this easy to use app, having access to your doors, is at the tip of your fingers.

Additional admin or user keys can be made through InApp purchases and are available immediately. There is also the option to send permission keys to family and friends via text message, e-mail or messenger. One need not be at home to send a key.

Darius Khanloo said "This user friendly, easy to use app allows you to open your garage door with your smartphone, no hand transmitter or control element is required. You can also check on your mobile phone whether the garage door is open or closed and which user opened it and at what time. It has a rating of 5 out of 5 on Apple store which shows it is very well received by our customers."

There are symbols on the app to indicate which key to press to open, close or partially open the doors, turn on the lights or close the garage or entrance doors.

#hormann #hoermann #doors #garagedoors #operators #entrancedoors #industrialdoors #BlueSecur
Categories: