Hormann announces speed rolling shutter DD S6
Hormann has launched an all new experience DD S6 rolling shutter whose robust design is characterised by fast door opening for doors up to 7500 mm width and 8500 mm height. It has a compact, space-saving design, making it an ideal choice for tight spaces. It also offers high operational safety. The shutter allows for high opening and closing speeds of up to 1.1 m/s to optimise door operation and reduce heat loss. The standard light grille at the side reduces the risk of collisions with forklifts and monitors the closing zone of the door up to a height of 2500 mm.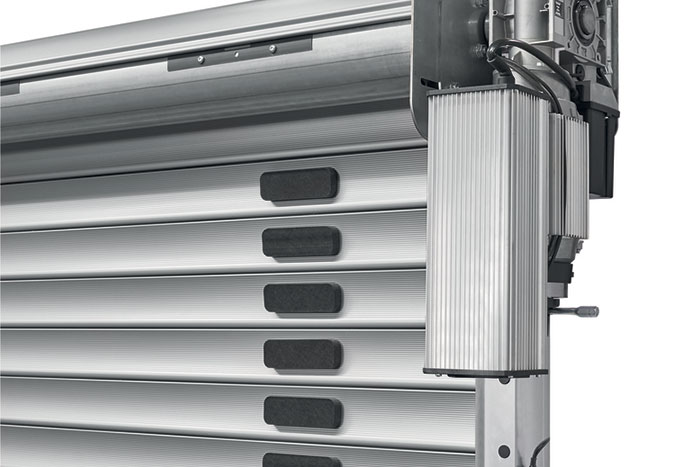 Darius Khanloo, Managing Director, Hormann Middle East & Africa, says: "A powerful FU operator allows the shutter to achieve faster and manually adjustable opening speeds, enabling up to 30 door cycles per hour. This can help boost productivity significantly. The 'soft' start and stop technology means this door is quiet when operating. The DD S6 provides easy operation for commercial buildings, and it is also ideal for those looking for a space saving solution, making this product unique and able to cater to various demands."

This economical door is secure, reliable and able to fit in smaller fitting dimensions at a lower operating cost when compared to a high-speed door. It is designed to take less space with only 100 mm of additional required headroom compared to a standard version rolling shutter DD. The door is fortified with a powerful 1-phase FU operator (230 V 1-phase current, 50 Hz).

It is fitted with wear-free monitoring, because the Decotherm curtains do not require sensors, instead they are fixed with L-pads on the inside to minimize noise and prevent wear out. Window profiles can also be added if the consumers would like to customize it to their preference.

#hormann #hoermann #hoermanndoors #doors #garagedoors #operators #entrancedoors #industrialdoors
Categories: