Hormann Introduces New Luxury Duragrain Decors for Sectional Garage Doors
Aesthetically designed garage doors add a touch of glamour to any home; and to enhance their appearance, Hormann has introduced new Duragrain decors, available for LPU 42 sectional garage doors. The range of new colours and finishes include the beauty of dark brown in 'Burned Oak', the brightness of 'Bamboo' and the 'Rusty Steel' finish, which are all perfect for modern homes.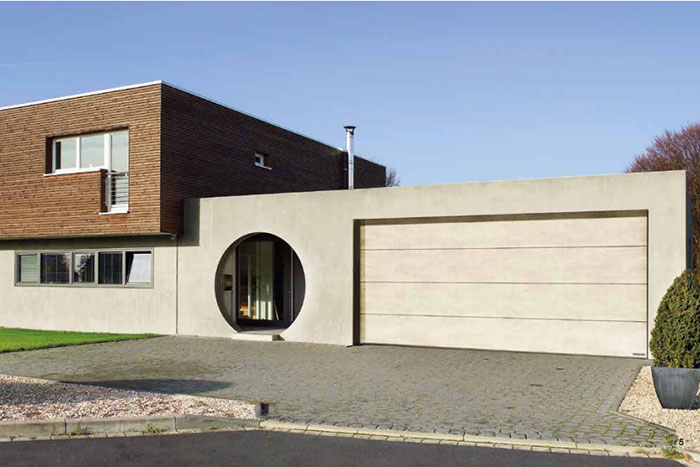 Using innovative digital printing techniques, Hormann can achieve true-to-detail, natural and colourfast door surface finish for every style of home. Hormann has ensured a permanently beautiful door appearance, thanks to final coating with high-resistance protective paint.

Darius Khanloo, Managing Director, Hormann Middle East & Africa, said: "With Hormann Duragrain surface finish doors, customers are assured of decades of quality, protection and safety. They offer a gorgeous appearance and safety and functional features that make them perfect for use in industrial, public and private buildings. The newly introduced 24 colour palates are tasteful and elegant."

The unique 42-mm-thick, double-skinned LPU steel sections with PU infill doors are very natural looking and they go with different styles of architecture. Generally, they are supplied in grey white, RAL 9002, on the inside of the door. When the door is opened, a thin grey white stripe can be seen between the sections on the outside. Side frames and fascia panels are delivered in woodgrain and traffic white RAL 9016 as standard. Optionally, you can also obtain lintel and frame fascias in a colour matching the decor.

These doors are coated with high resistance protective paint that prevents the door from getting scratched or damaged due to harsh environment conditions.

#hormann #hoermann #hoermanndoors #doors #garagedoors #operators #entrancedoors #industrialdoors
Categories: