About Criocabin Fully Custom Serve-Over Elfin Display
Criocabin Fully Custom Serve-Over Elfin Display
PERFECT PRESERVATION
Self-service becomes exclusive.
A refrigerated self-service display for the perfect preservation of each product inside a spacious display area (to be arranged as an island or in single or multiple layers).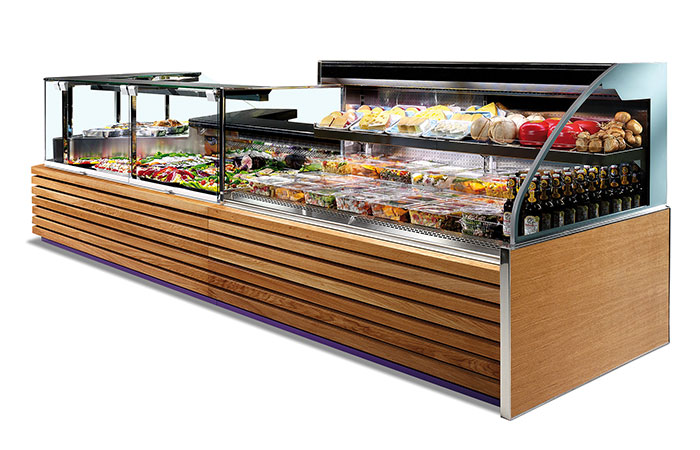 CUSTOMIZABLE
To suit all the needs
Elfin is highly customisable: it can be matched with a refrigerated counter with square or curved display to create a sweet pastry corner, a dedicated display for special cuts of meat or any other products you would like to be in the spot light.


TECHNOLOGY
Maintenance has never been so easy.
Easy Touch Control electronic control system allows remote monitoring at any time via Wi-Fi. Performance is constantly registered, thus reducing ordinary maintenance interventions and saving time.

The display area and the inside are made in stainless steel.
The CRIOLED® front lighting is an extra accessory to make your creations shine.
Remote monitoring thanks to NUCLEUS and the additional Wi-Fi control device.
Equipped with ventilated refrigeration.

11 21 00 - Retail and Service Equipment
11 25 00 - Hospitality Equipment
11 40 00 - Foodservice Equipment
11 41 00 - Foodservice Storage Equipment
11 46 00 - Food Dispensing Equipment