Crucial fire safety message spread across GCC by Ducab to promote safer building practices
Experts from Ducab, the UAE-based leading manufacturer of high-quality cables and cabling products, have travelled across the GCC to educate professionals in four countries about the importance of selecting certified fire resistant cables, and the potentially lethal consequences of choosing substandard cabling. The educational technical seminars, part of Ducab's PowerOverFire campaign, were led by Ashish Chaturvedy, Marketing Manager, Ducab, and Ian Watts, Project Manager – Technical Department, Ducab-AEI Cables UK.

Held in Muscat, Dubai, Doha and Bahrain, the seminars covered how to select and install fire-resistant and fire-retardant power and control cable systems.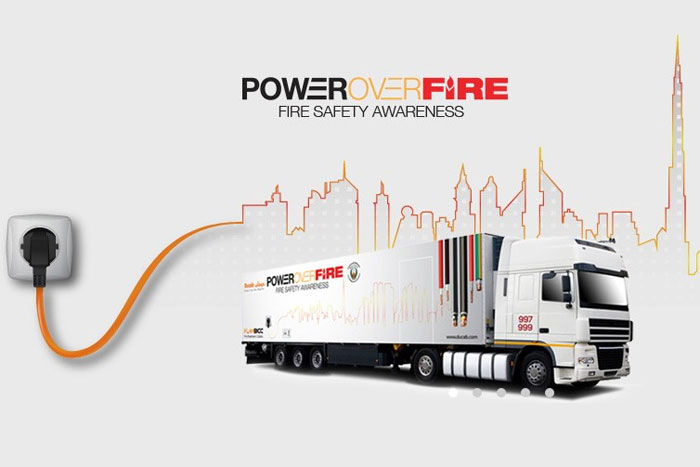 Ian Watts, who is a Member of the Institute of Fire Prevention Officers (UK), said: "The GCC region is emerging as a key frontier in terms of how standards are being adopted and adapted, and with the inclement weather and industrial conditions, this proves to be a market with very rigorous fire-safety requirements. As market leaders with expertise spanning defence, industrial, marine, oil and gas, and even nuclear, Ducab-AEI Cables is investing in sharing our experience and expertise to minimize loss of life and property as far as possible."

Ducab's specialist range of LPCB certified fire-resistant and fire-retardant cables, branded FlamBICC, adhere to the stringent standards set and adopted by the civil defence and standardization authorities the world over.

Ashish Chaturvedy said: "Cost-conscious buyers are not necessarily aware of the dangers of using substandard, untested cables that do not meet the required safety standards. They are one of the main causes of fire around the world, and we are constantly prompting join efforts amongst government bodies, industry peers, electrical distributors, stockists and more to only use certified, approved cables, that are compliant with international standards. Using certified cables can potentially save lives, in addition to reducing the risks of property damage and loss due to fire."

If a fire occurs, it is often the cable insulation that gives off the most smoke, hindering visibility and causing the most damage. Ducab's FlamBICC, is a certified range of low-smoke and halogen-free cables, which will help to save lives and protect sensitive equipment.

"Our PowerOverFire seminar is a certified Continuing Professional Development course, which we conduct free of charge so that electrical industry engineers and consultants can understand the dangers of choosing uncertified cabling," added Chaturvedy. "As a UAE corporate citizen, we consider our PowerOverFire seminars to be part of our corporate responsibility.

Participation in the seminars was by invitation only, and all attendees received a Continuing Professional Development (CPD) certificate.

Ducab's PowerOverFire initiative was launched in 2013, with a mobile roadshow in a custom-branded 40-foot truck that travelled the country and distributed information to general public, dealers and retailers in the electrical product supply chain. The truck also featured touch-screen kiosks and a classroom for seminars to raise fire safety awareness with all the visitors. This campaign was held in association with the General Directorate of Civil Defence, UAE Ministry of Interior and aimed to target contractors, retailers and the general public as well. More details can be found at www.ducabpoweroverfire.com.

Categories: