About Temp2OTM Handshower
Temp2OTM Handshower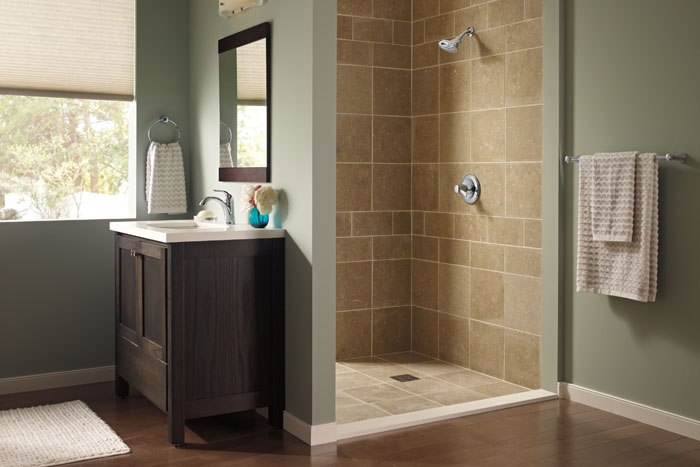 Product No: 59446-C-PK

Delta Faucet unveils its latest bathroom innovation with Temp2O™ Technology, a digital temperature display featuring LED color indicators to signal different water temperature ranges for easy, visual indication. Giving consumers convenience and peace of mind knowing the temperature of the water flowing from their shower or bathtub spout before getting in, this new offering will be available on a variety of handshowers, showerheads and tub showers beginning this fall.

"As the technology within our homes continues to advance, adding Temp2O™ Technology to our portfolio of shower and bath products seemed like the natural next step," said Ali McKinney, Delta® brand product manager. "Caregivers, parents and everyday shower and bath users will benefit from this technology, which helps users avoid temperature surprises."

Complementing a digital temperature readout, handshowers, showerheads and tub showers with Temp2O Technology feature an LED color indicator: temperatures below 26.7 degrees Celsius are represented in blue; 26.7-43.3 degrees Celsius temperatures are designated in magenta; and temperatures greater than 43.3 degrees Celsius are indicated in red.

Handshowers and showerheads featuring Temp2O Technology are hydro-powered, offering consumers a versatile design. The built-in tub showers, which operate using three AAA batteries, offer a distinct angular modern inspired footprint. All handshowers, showerheads and tub showers are offered in Chrome and Brilliance® Stainless finishes.

All bath solutions with this technology flow at a rate of 7.5 lpm and are water efficient, boasting the WaterSense® label, providing 20-40 percent water savings compared to the U.S industry standard without sacrificing the comfort and convenience of the user experience or the durability and life span of the product. In addition, Touch-Clean® soft, rubber spray holes allow consumers to easily wipe away calcium and lime build-up from the spray face with the touch of a finger.

22 40 00 - Plumbing Fixtures
22 41 00 - Commercial Plumbing Fixtures
22 41 00 - Residential Plumbing Fixtures