Designed to withstand high temperatures - Generator sets for desert areas
HIMOINSA currently counts major companies like Famco, Gulf Equipment…, and rental companies, such as PEAX, among its customers in the Middle East, a market that requires equipment with specific characteristics due to the high temperatures in the region.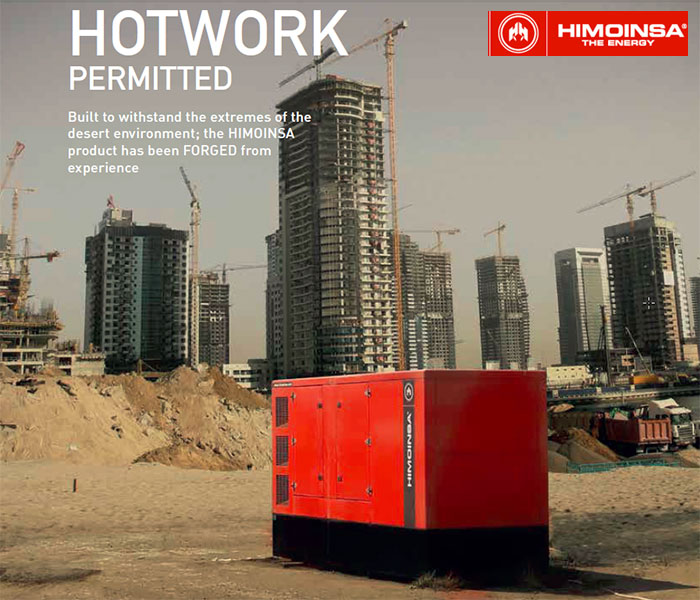 "We are prepared to work in the extreme conditions of the Middle East, being able to withstand the daytime temperatures of 50ºC is essential", says Keith Webb, General Manager of HIMOINSA Middle East. "Equipment for desert areas demand special attention , apart from the heat, other factors such as humidity can cause problems if not given due consideration, dust is also a factor that can clog filters and accumulate in the mechanisms and affect performance", he added.

HIMOINSA generator sets for desert climates are designed with tropicalised radiators with double varnish and anti-condensation heaters. The alternator air filters are specially treated to prevent dust from entering and to ensure uninterrupted power supply.

Categories:
01 51 13 - Temporary Electricity