Ducab, Along With The Dubai Metro Bright Journey
Since its establishment in 1979, Ducab has evolved into the Middle East's leading manufacturer of high quality cables and cabling products. Ducab has supplied a wide range of products to a number of landmark developments in the UAE and abroad, including the Dubai Metro.

Ducab's involvement with Dubai Metro began in 2008, when it was awarded a contract to supply one of the most sophisticated and integrated rail networks in the world with its high-end quality cables.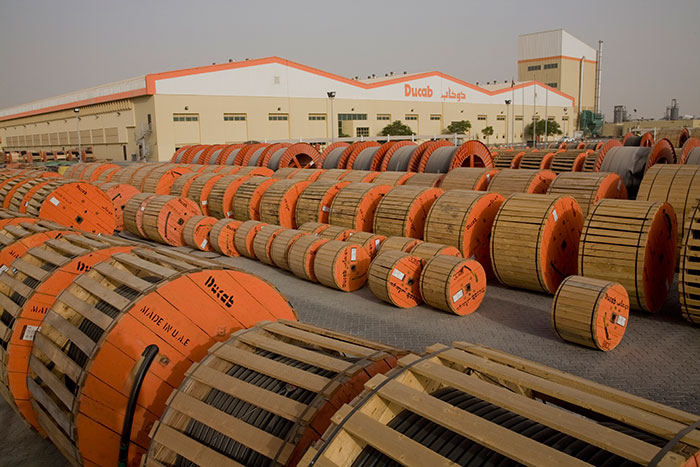 Guaranteeing safety for all commuters is a key consideration for Dubai's Roads and Transportation Authority, and Ducab was the choice to supply its internationally certified products for their proven longevity and ability to perform well and to meet safety aspects. The project included supplying the LPCB approved Fire Resistant cables, XLPE Insulated Armoured cables, LSF Armoured cables, XL-LSF Insulated earthing wires.

Today, Ducab is proud of being a part in such a prestigious project that has transformed the way the residents of Dubai travel across the city. Since its inception in 2009, the Dubai Metro has served over 300 million commuters showing that public transit systems are not only popular, but a necessity as Dubai forges ahead on its journey towards hosting Expo2020.

Ducab prides itself on setting and maintaining the highest quality-standards of power cables while employing skilled workers to operate state-of-the-art equipment and conduct extensive testing at every phase of production.

Categories:
26 10 00 - Medium-Voltage Electrical Distribution