Ecophon creates its acoustics systems as BIM objects
Ecophon is part of Saint-Gobain Group, which is a world leader in functional building materials. Saint-Gobain Ecophon develops, manufactures and markets acoustic systems that contributes to a good working environment, human well-being and performance. Their promise "sound effect on people" pervades everything they do.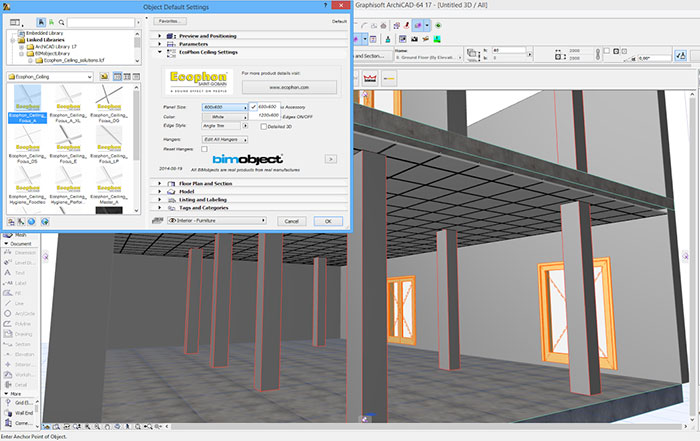 Ecophon is now part of our global framework agreement with Saint-Gobain Nordic A/S. Ecophon has decided to invest in BIM as they are facing an increasing demand from their customers. The BIM objects are free for all registered users on the BIMobject® Portal and can be downloaded directly into the project thanks to BIMobjects integrated App.

Ecophon had their products published on the BIMobject Portal a while ago and have already had their BIM objects downloaded by several professional architects and designers from all over the world.

Follow the link to download the BIM objects for free.

"The demand for BIM objects increases from the major building contractors and architects. We want to meet these demands in order to facilitate the planning of our acoustic systems" said Matz Fjordén, Business Unit Manager, Ecophon Sweden."
Categories:
01 33 16 - Design Data