VELUX launches new roof windows as BIM objects for Revit and ArchiCAD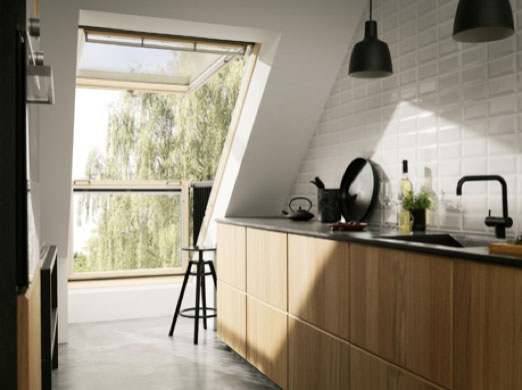 VELUX releases new roof windows as information-rich BIM objects on the BIMobject® Portal. Their product range includes roof windows, flat roof windows and modular skylights as well as a range of decoration and sun screenings, roller shutters, installation solutions and intelligent home controls.

The users on the BIMobject® Portal now have access to new roof windows as BIM objects and by using them the target users get high standard BIM objects, with detail features and technical values attached. VELUX has already noticed demand for BIM objects from architects and designers.

VELUX choose to invest in BIM-technology to be on the front edge of the digital world in the building industry and to support architects and designers working with BIM. They have chosen BIMobject as their business partner for BIM-technology because BIMobject has an international portal with a large number of users and great analysis tools.

Download VELUX BIM objects for free.

"We see that there is a demand for roof windows as BIM objects and with VELUX, whom is at the forefront when it comes to innovation and new technology solutions, we build further value for our users at the BIMobject® product Portal ", says Johnny Blaede, Sales Director at BIMobject AB.