EQUITONE facade materials as groundbreaking BIM objects
The company Etex is a leading industrial group with worldwide presence, with 17 442 employees working on 119 production sites in 45 countries. Etex, that is an international player in sustainable building solutions, now decided to develop products of the EQUITONE brand as highly intelligent BIM objects in collaboration with BIMobject®. The objective is to retain their position as the world´s leading manufacturer of architectural facade materials.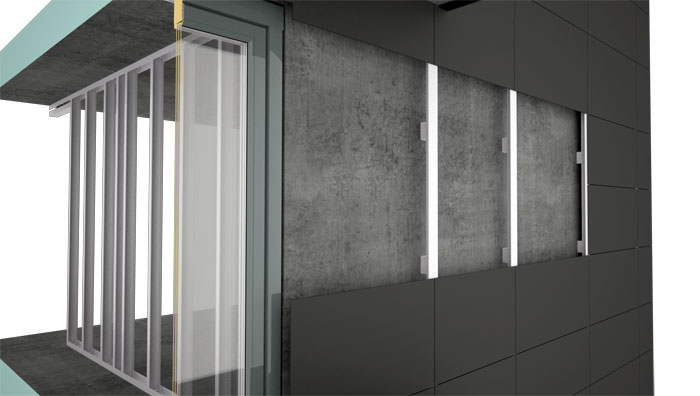 The EQUITONE series of BIM objects available from today on are: natura, tectiva, pictura and textura. The objects offer a full facade design solution including complete facade support frames. As in the real product, frame alternatives are all integrated to give architects ful flexibility to design with one system of choice.

Cement, cellulose and mineral materials, reinforced by a visible matrix. Nothing else. EQUITONE fibre cement is a natural composite material that proudly shows its authentic personality. EQUITONE fibre cement exists in very large sheets(up to 3.10m x 1.25m) that are very thin yet have outstanding physical properties. Visible and invisible fixing methods include riveting, screwing and bonding on metal or wood supporting frames.

Download the free EQUITONE BIM objects for both Revit and ArchiCAD.

It is just great to offer architects such efficient time saving design tools as with the EQUITONE BIM objects. The objects reflect the visual attributes of the real product and include the technical features needed. The complete systems for ArchiCAD and Revit will save many hours and due to the design, the objects are applicable in all phases of the design process, said Ben O'Donnell, CTO at BIMobject.

About EQUITONE:
EQUITONE is a range of through-coloured façade materials developed by and for design architects. Every EQUITONE panel is unique, displaying the raw texture of the fibre cement base material. No matter what design options you explore, the through-coloured nature of EQUITONE assures crisp, monolithic details.

The company is based in Europe and has been leading development of fibre cement materials for more than 100 years under different regional brand names such as Eternit.