Faisal Jassim Trading Company at the Big 5
Faisal Jassim Trading Company (FJTCO) specialises in the electrical and mechanical fields related to the building services industry. First established in 1988, the company has since forged for itself a respected reputation of expertise and excellence and has evolved into an engineering group with an annual turnover of more than AED 450 million, employing more than 1000 qualified staff, with production facilities exceeding 22,000 m2.
The group's head office is based in Dubai Investment Park (DIP), Jebel Ali with branches and offices in Dubai, Abu Dhabi, Qatar, Oman, KSA, India, Iraq and North Africa. The company believes it has come a long way in achieving its successes, however, as major developments are taking shape all over the Middle East, testing its imagination, capability to cope and ability to bring out the best, the company's belief is that the best is yet to come.
Visit us at Hall 2, Stand A54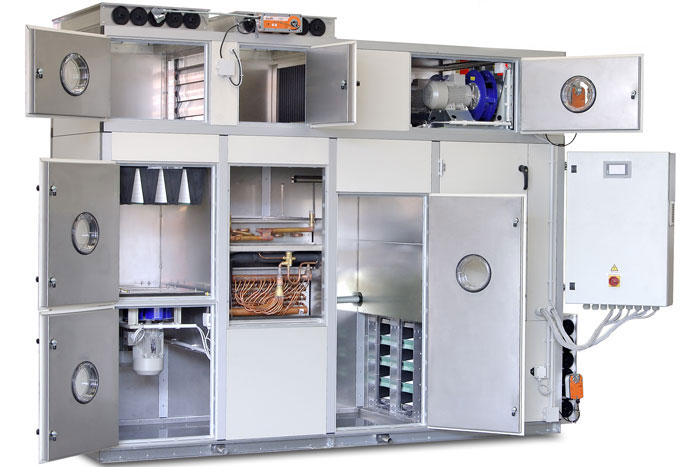 PRODUCT AREAS AND BRANDS
Pumps and Pressurization Units by Xylem:
Bell & Gossett
A-C Fire Pump Systems
Vogel
Pre-Insulated HVAC Ducting and Insulation
PAL International
Armacell engineering foams
Air Handling Units, Fan Coil Units and Heat Recovery Wheels
Euroclima AHU
Euroclima FCU
Heat Exchangers, Cooling Towers and Sand Filtration systems
Sondex Heat Exchangers
GEA Polacel Cooling Towers
LAKOS Sand Filtration Systems
Heatech Division
Cleaver Brooks Boilers
Giordano Solar Systems
Lacaze
Radiant
JRG Sanipex
Honeywell
Electrical Switchgear and Controls
Air Distribution Terminals
Valves
Air-Conditioning Equipment
Ventilation Equipment
FJ Care
Small Projects and Maintenance Services