About Giove
Giove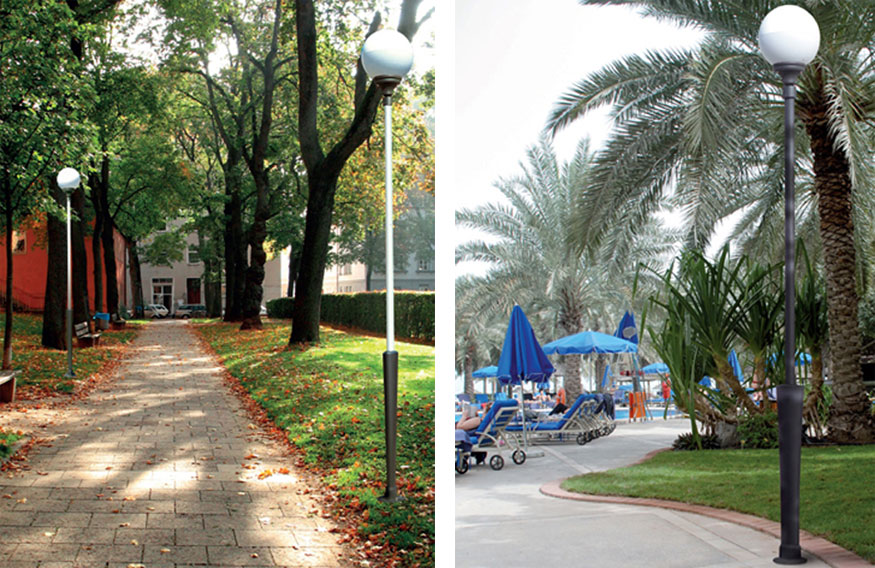 Composed by:
tapered stem made ​​of cast iron EN-GJL-200 elliptical cross section and smooth surface with ground-based cylindrical geometry with 4 holes for tassellaggio;
hat made ​​of cast iron EN-GJL-200 with rounded head with elliptical removable by removing 2 screws missing.
oval section pole Fe360B galvanized steel;
PC globe in shock, for which technical specifications are referenced to the specific section (ref. GLC/40).
Finish:
the cast iron parts undergo a treatment of sandblasting, dipping in a zinc component, a hand-coated with zinc phosphates, epoxy powder coated in gray cast iron furnace (minimum thickness. 250 microns), guarantee minimum 2,000 hours salt spray, stainless steel parts are satin.