Gyproc performance systems for High-Tech Building
Gyproc's advanced lightweight partition and lining systems are helping to deliver the high performance office and laboratory spaces required by leading global technology companies at QSTP Tech4, one of two new buildings under construction at Qatar's Science and Technology Park.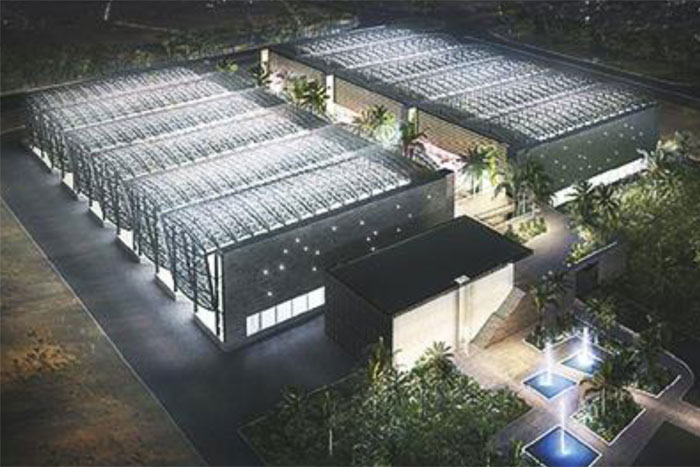 The innovatively designed 3-storey steel-frame building, under construction on the north campus of Qatar Foundation's Education City, is part of the second phase of development for the groundbreaking Technology Park. It will provide additional facilities for a range of leading global brands and fledgling technology companies working in key areas of research such as energy, environment and health science.

To ensure the internal environment achieves the high standards of acoustics and fire safety needed to support the leading edge research, the client specified Gyproc's modern lightweight high performance systems for all space division throughout the new building.

Working alongside architects MZ & Partners and main contractor, Butec, Gyproc's technical team prepared a complete internal partition and lining specification to meet challenging acoustic standards of up to 60dB and a range of fire performance standards which varied between 60 and 120 minutes for different areas and activities within the building.

A range of Gyproc systems, including versatile GypWall CLASSIC partitions; twin frame GypWall QUIET acoustic separating walls and GypLyner IWL, an independent wall lining system used to line the external metal frame wall construction, were installed on site by Drylining subcontractors, Drywall Qatar.

Valued in excess of 900,000 AED, the package was based largely on regular plasterboard linings, with high performance boards, including Gyproc FireStop and new Gyproc Aquaroc Fibre Cement Board, used in laboratories and other higher risk areas, in order to provide enhanced levels of fire and moisture resistance, as required.

In addition to meeting all of the client's performance requirements, the use of lightweight Gyproc systems, in place of more traditional masonry, has contributed significant weight savings to the project, thus simplifying structural engineering and reducing foundation requirements; and is enabling construction to proceed more rapidly to meet the demanding project delivery schedule.
Categories: