Gyproc specified for new Dubai Media City Hotel
Gyproc high performance systems have been specified for all internal linings, partitions and walls at the new 5-Star hotel currently being constructed for Swiss hotel group, Movenpick, next door to Dubai Media City's AED 4.5billion Innovation Hub.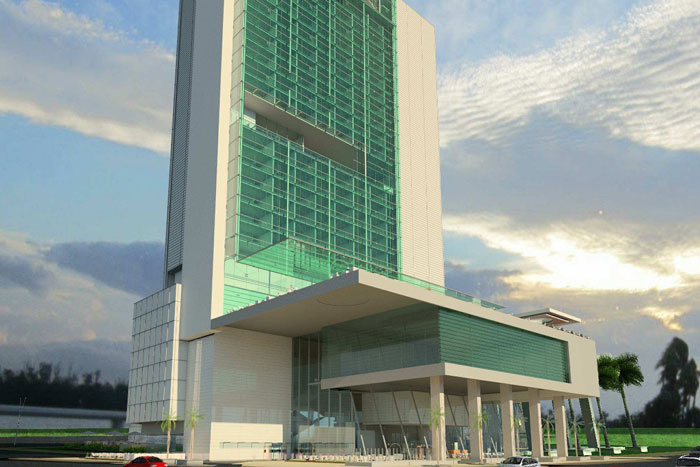 Designed to accommodate visitors to the Innovation Hub, a major driver for Dubai's transition towards an innovation-led knowledge economy, the new Movenpick Hotel is the group's first development in Dubai. A luxury development of 251 rooms and suites, it comes complete with four restaurants and lounges, gymnasium, spa and swimming pool, as well as a large ballroom and a number of light and airy meeting venues.

Dubai-based Architectural Consultants, Arch Group, insisted on the use of Gyproc systems throughout the project, in order to meet the very high standards of acoustics and fire safety demanded by both the operator and its discerning guests. All wall and lining systems have been based on 0.6mm gauge rigidized Gypframe metal studs to provide additional strength and performance for the project.

The final specification reads like a catalogue of Gyproc systems, incorporating everything from DriLyner BASIC and GypLyner UNIVERSAL wall linings, to GypWall CLASSIC partitions, supplemented by GypWall ROBUST and twin framed GypWall QUIET for high traffic corridor and reception spaces and areas requiring enhanced acoustic performance.

Shafts for high speed lifts and service cores are being constructed using GypWall ShaftWall, a system specifically developed for such applications where access is generally available from one side only, while Gyproc's MF concealed grid suspended ceilings complete the package, providing a seamless monolithic ceiling finish to conceal plenum -based services.

Being installed by subcontractor, Arcane Interior Decoration, on behalf of Main Contractor, Arabtec Construction LLC, the Gyproc systems, valued in excess of AED 2.3million, are being supplied through local distributor, Danube Building Materials, against a carefully managed schedule to meet the Hotel's tight build deadlines.

Technical support is being supplied throughout the contract by Gyproc's Technical and On-site Training teams to ensure that the Gyproc systems can be installed quickly and efficiently to fully satisfy the architect's performance specification.
Categories: