Hansgrohe Returns to Downtown Design with Latest Range of World-Class Products and Pioneering Technology
After a successful debut last year, Hansgrohe is all set to return to Downtown Design in 2015 with yet another stellar showcase of innovative products and never before seen concepts. As one of the global leaders in the sanitation industry, Hansgrohe have over the years become synonymous with innovative design, sustainable technologies and maximum functional quality.

At this year's Downtown Design to be held between 27th and 30th October, the German bathroom specialist will be exhibiting its popular Select range. Visitors will be able to experience live the RainMaker Select collection of appealing overhead showers, the Talis Select Range of washbasin mixers and the Select Kitchen Mixers.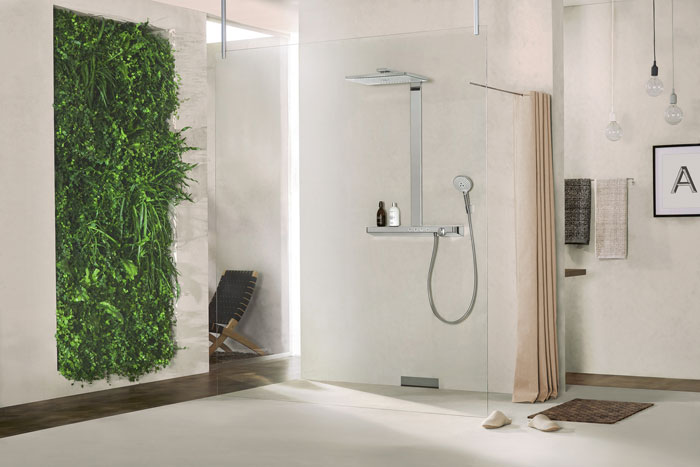 With Select, Hansgrohe has been one of the first in the industry to introduce operation at the touch of a button – firstly to the bathroom, and then to the kitchen. The idea underlying the new operating concept, Select, is to move from twisting knobs to using a simple push-button bringing added comfort into the bathroom and kitchen.

Dirk Schilmoeller, Sales Director Middle East for Hansgrohe commented, "Hansgrohe's Select range has been hugely successful globally and we are looking forward to introduce the range to our Middle Eastern customers at Downtown Design. One of the most important platforms in the Middle East for the region's trade professionals, the event gives us an excellent opportunity to engage in creative dialogues with our peers, customers and the ever growing design enthusiasts."

Hansgrohe will also be showcasing an updated version of their iSpecify tool - a website for architects, designers and bathroom planners which allows easy and efficient project specification using Hansgrohe and Axor products.

For further information on Hansgrohe products and services, please visit www.hansgrohe-middleeast.com.
Categories: