Hilti signs global framework agreement with BIMobject AB
Hilti signs a global framework agreement with BIMobject® to further develop BIM solutions for planners and designers in close partnership. Building Information Modeling (BIM) is the future-proof working method for the planning and realization of construction projects as well as the operation of buildings. BIM supports the universal use of digital data and efficiently links everyone involved in the construction.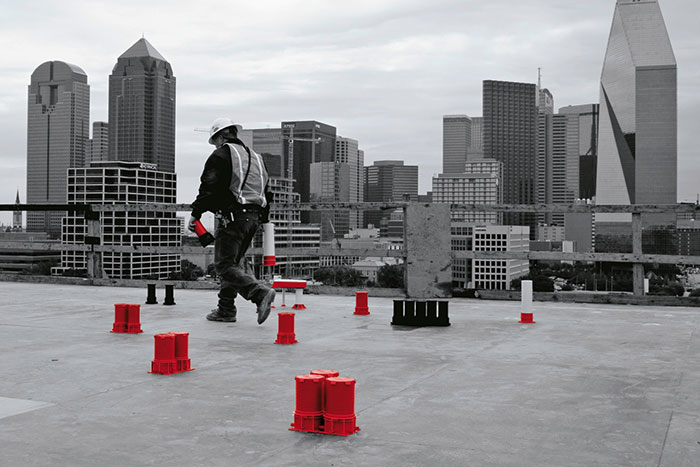 For the fast-growing group of BIM users amongst architects, specifiers and facility managers, Hilti now offers 3D building solutions on the international BIMobject® Portal. BIM objects are parametric 3D building components for use in digital building models that contain comprehensive technical and organizational information in addition to geometric data.

With its international, multi-disciplinary Internet platform, BIMobject represents a cooperation partner which provides extensive BIM planning data that can be downloaded directly for use in different CAD programs, including Autodesk Revit and Graphisoft Archicad. The following Hilti products are now available within the BIMobject platform for Revit: Hilti Firestop solutions and Hilti Anchor Channels (HAC). Assemblies for key applications using Hilti Installation Systems and Hilti Firestoper for ArchiCAD will follow later in November.

The global framework agreement is a VIP program only signed to large and global organisations that supply building and interior products. It enables management to keep control over their investment in BIM and assists in creating a sustainable content management strategy. The strategy involves a structured and integrated approach to development and maintenance of BIM objects, innovative digital marketing with single source approach as well as driving the ROI with intelligent pre-sales and end user satisfaction.

"The Cooperation with BIMobjects is a big strategic step which is highlighting our Hilti commitment towards BIM to increase efficiency and effectivity along our customer's process chain. With this partnership Hilti is accessing the big BIMobject customer platform to offer our Hilti solutions. In combination with the global framework agreement Hilti is involved in the further development of the BIMobject platform to ensure that we offer outstanding BIM solutions for our customers", said, Dr. Stefan Noeken, Member of Executive Board of Hilti Group.

"We welcome Hilti onboard the global digital infrastructure of BIMobject® and we are honored to have one of the global front runners of the industry on the portal. Furthermore having Hilti as a global framework customer is really the right reasons we do the program for larger accounts assisting in a global content management strategy with our expertise. I am sure that this cooperation will be very interesting going further with utilizing innovative Hilti solutions with BIMobject® cloud and BIM solutions", said, Stefan Larsson, CEO of BIMobject AB.
Categories:
01 33 16 - Design Data