Hormann doors add a touch of individuality to The Bvlgari Resort Dubai
Hormann, the market leader in garage, commercial and residential doors, supplied aesthetically designed doors for The Bvlgari Resort Dubai. Each door is created with individuality and style, without compromising on safety and security features.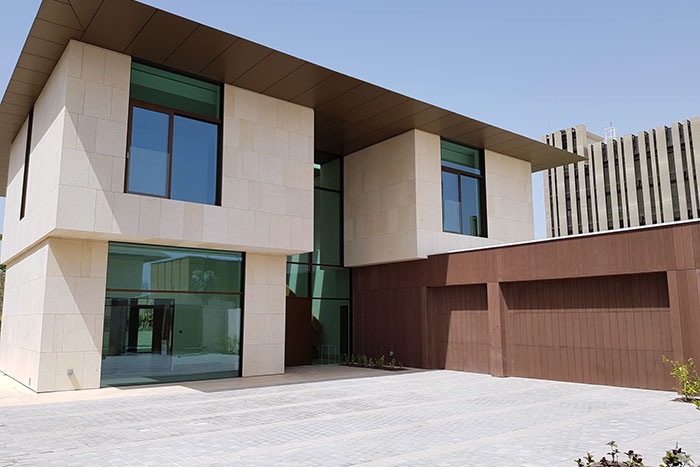 Hormann supplied The Bvlgari Resort Dubai with low maintenance durable garage doors, ET 500. 28 doors were used for the luxury mansions and 13 for residences, which are the ultimate in sophisticated modern living. ET 500 is suited for double garages in private areas and for collective garages with up to 25 parking spaces because of its ability to swing up-and-over. It swings out only to 40 mm and is therefore perfect for garages that open onto pavements. It has a SupraMatic operator with wear free counter-weight technology that opens and closes effortlessly, quietly and securely.

Darius Khanloo, Director Middle East & Africa, Hormann Middle East & Africa, says, "Today's resorts look for individuality in designs, energy efficiency, safety and security. To provide our products to a luxury chain like The Bvlgari Resort Dubai who provide the ultimate in opulent living, is a privilege. We strived to create a remarkable experience defined by convenience, safety and security to ensure that their every need was catered to."

Hormann also supplied The Bvlgari Resort Dubai with SPU F42, industrial sectional doors. 24 doors were used for the residence penthouse parking, all equipped with Supramatic HT operator. The loading bay required 6 doors, the engineering building used 1 door, and they all come with a WA 300 operator with integrated control which has an additional push button with miniature lock installed from outside. All these sectional doors come with a microcline finish.

#hormann #hoermann #hoermanndoors #doors #garagedoors #operators #entrancedoors ##bulgarihotels
Categories: