Hormann introduces unique wicket door with trip-free threshold
The world's most unique wicket door with trip-free threshold and thermal break is now available in the Middle East from Hormann, the market leader in residential, industrial and commercial doors. Only Hormann offers the wicket door with a stainless steel trip-free threshold that is only 10 mm in the centre and 5 mm high at the sides at the moment. The wicket door in the garage door lets you easily access whatever you have in your garage, such as gardening tools, bikes or wheelbarrows. It reduces the risk of tripping up and makes it easier to wheel things through.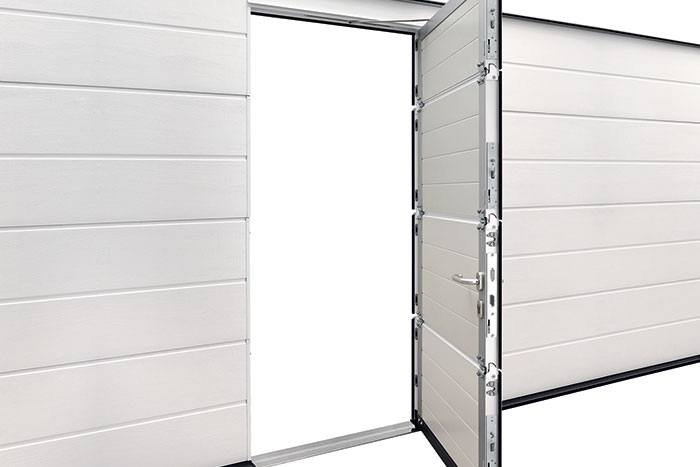 According to Darius Khanloo, Managing Director, Hormann Middle East & Africa, "Our new wicket door design helps to maintain the thermal integrity of the door leaf. One of the major benefits of our design is the unique, trip free threshold. Wicket doors with trip-free threshold are only available for sectional door LPU 42. As this wicket door has a door width of up to 5m, it can also be used as an emergency exit."

The aluminium door frame is anodised as standard in a natural finish and is also available in all colours. The top garage door section, also in the wicket door area, comes with a continuous lintel seal. Doors with wicket doors are available with a door width of up to 5 m.

The wicket door is locked over the entire door height with one bolt and hook bolt per section. This provides the advantage of better stability and improved break-in-resistance. For fixed bolt, the fixed leaf on double-leaf side doors can be individually locked. To create a matching appearance, deco grain side doors come with identical surface finishing for the frame, subframe and door to create a matching appearance.

However large the home's side entrance might be and however high the demands are on thermal insulation, Hormann strives to produce the right side-door for all types of garage. The company provides single-leaf doors for small and double-leaf doors for large entrances, each in versions NT60 and NT80. With aluminium profiles with thermal break, frame and threshold rail, the NT80 is the best choice for chilled garages or garages with access to the house. On request, Hormann can also supply side-doors in the same ribbing or panel division as the home owner's sectional door so that they can design a side entrance to match the garage door.

#hormann #hoermann #hoermanndoors #doors #garagedoors #operators #entrancedoors #industrialdoors
Categories: