Hormann introduces energy saving LPU 67 thermo garage doors for homes
Hormann, the market leader in residential, commercial and industrial doors, has launched their double skinned LPU 67 sectional garage doors that open vertically upwards and can be suspended under ceiling to save space.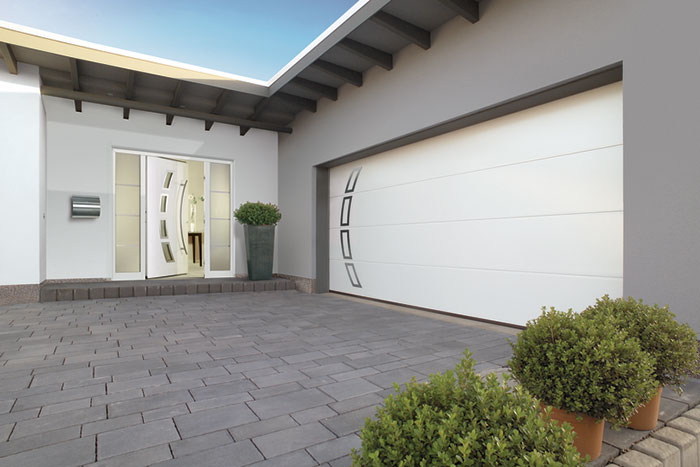 It offers excellent thermal insulation achieved by sections with thermal break with a U-value of 0.33 W/ (m²·K), a very good seal on spaces between sections with double lip seals and an optimum floor connection using double bottom seals, which also compensate for floor unevenness and energy losses. For those seeking ways to isolate air-conditioned areas, the LPU 67 thermo sectional garage doors have been designed to achieve the company's lowest ever U-value, providing up to 50% more thermal insulation than previous models. It achieves this by using 67mm thick, polyurethane foam-filled panels and double-lip seals on all four sides. A well-insulated garage door is always recommended when the garage and the home are directly connected.

According to Darius Khanloo, Managing Director, Hormann Middle East & Africa, "Since the sectional doors open vertically upwards, you can make full use of the space inside and in front of the garage. The comfort and convenience LPU 67 make it the best choice for garage doors. The LPU 67 thermo is also available in a variety of finishes, colours, and glazing options. At Hormann, our clients are guaranteed to find a sectional garage door of their preferred style."

The door comes with an anti-theft kit that ensures the door is locked automatically when there is any forced opening. The surface is protected against rust because of the use of hot-galvanized material and the high-quality polyester-primer coating on both sides, leaving no room for any streaky marks.

Solid timber doors come with two types of timber, each can be glazed in one of 8 colors, while steel doors are available with 15 equally-priced different preferred colors. In the premium version of the LPU 67 Thermo, the fitting parts, frames, tracks and connections come in a high-quality polyester powder coating. This is finished in Grey White RAL 9002, giving the interior of the door an exclusive look.

#hormann #hoermann #hoermanndoors #doors #garagedoors #operators #entrancedoors #industrialdoors
Categories: