Hörmann Grilles and Shutters
Hörmann, the leading global door and frame manufacturer, has introduced a range of aesthetically appealing, resistant and sophisticated shutters and grilles in the Middle East. The market-ready grilles and shutters come in various finishes and textures to match different interiors, whether it is a home or a local store, and complies with various constructional requirements to offer safety, high quality, and an added elegance.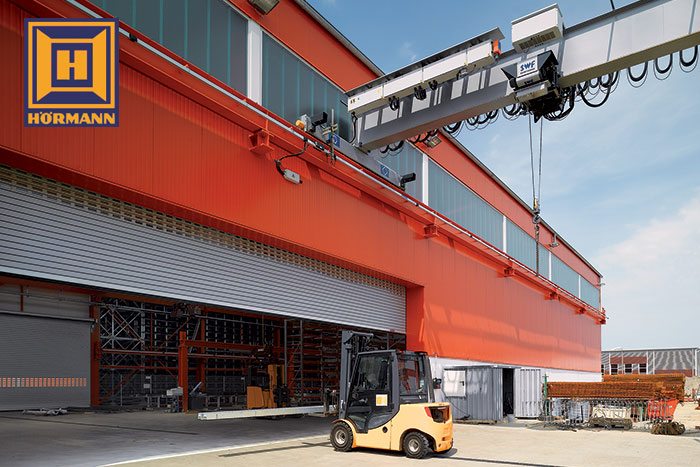 Hörmann's range of grilles are easy to use, with a soft start and stop feature that prevents damage to the door while making it easy for the user to operate. Ideal for construction areas, factories and warehouses, shopping centres, and underground garages, the grilles are also easy to install using the optional fit gear box. They come with a broad range of operators to go with the chosen rolling grille including the direct drive with ZAK System, chain drive, and tubular operator. Customers can also choose from lightweight and compact aluminum curtain variants that are best suited to their architectural requirements.

The range of shutters designed by the LEED certified doors manufacturer combines safety and resistance with style and sophistication. The shutters come with Hörmann's fail-safe locks including the lockable bottom profile with profile cylinder, shoot bolts, and electromagnetic locking that secure the bottom profile to the side guides, making it impossible to open by force. The shutters also feature an acoustic insulation technology to reduce noise, and thermal insulation technology to maintain indoor temperature.

According to Darius Khanloo, Managing Director of Hörmann Middle East, "At Hörmann, all our products are made with care, right from the planning stage to design, whether they are curtain variants or heavy-duty shutters. Our range of rolling shutters and grilles are especially advantageous to the Middle East as they are heat resistant. The selection of designs and textures also make them ideal for outdoors and indoors, to blend in seamlessly with the ambience and interiors."

Hörmann's rolling shutters and grilles also feature automatic setting for opening and closing that can be changed to manual as preferred by the operator. In addition to this, the leading doors and frames manufacturer also offers special solutions to cater to specific constructional needs such as flexible passing of pedestrians, external rolling shutters to compensate for lack of side-room interiors, and chamfered bottom profile for sloping grounds.

The Hörmann products have also been tested for anti-fall safeguard, trap protection, and trap guard, combining efficiency, elegance, and consumer safety.