Hormann Introduces Faster and More Energy Efficient Fourth Generation Garage Door Operators
Spurred on by their commitment to innovation, Hormann has introduced new fourth generation garage door operators that are more energy efficient and faster to operate, than previous versions. The new Promatic 4 operator is up to 40 % faster and Supramatic E4 and Supramatic P4 are 75 % faster, when opening a door, in comparison to ProMatic series 3.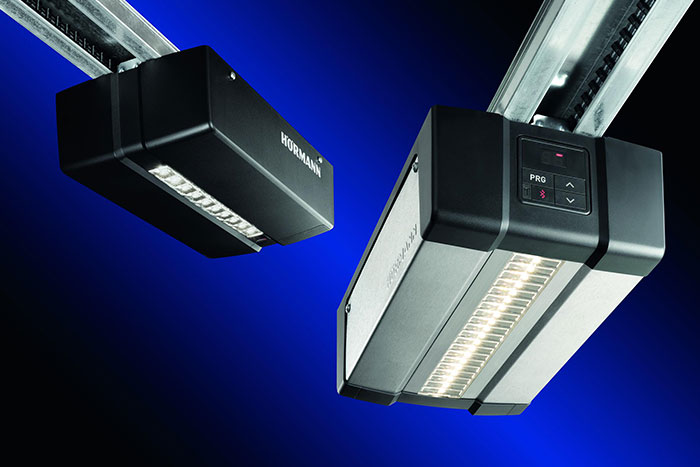 They also stand out for their energy-efficient LED lighting, ensuring even garage illumination and they use less than 1-watt power consumption when in standby mode. Another significant factor is the new teach-in process. Previously, one had to press the transmitter button twice briefly to perform a command, now the time taken to action a command is just around few seconds.

Darius Khanloo, Managing Director, Hormann Middle East & Africa, says: "We invest in developing the fastest, quietest and most reliable door openers. With the Promatic 4 and Supramatic 4, we have also achieved greater energy efficiency. Both can be operated via existing SmartHome systems via app with smartphone or tablet, making life easier."

Unlike the Promatic 4 operator, the Supramatic 4 has a bluetooth receiver which can be switched on or off using Hormann Bluesecur app on a smartphone. The direction of door opening, and closing is indicated by chase. Also, it has a beautiful control element with 2/7 segment display.

All three operators have larger and more convenient connection compartments with easy-to-reach connections.

#hormann #hoermann #hoermanndoors #doors #garagedoors #operators #entrancedoors #industrialdoors