Hormann Introduces Noise Cancelling High Performance HD Acoustic Door
A soundproof room is only as good as its door. If the door does not meet acoustical standards, then sound will easily pass through it to adjoining spaces. To prevent this and ensure a peaceful soundproof environment, Hormann has launched their new acoustic Hinged Doors (HD) that is also fireproof.

The newly launched door is noise canceling as it blocks out all sounds from the exteriors. The door comes with STC sound test rating up to 45 db. It guarantees noiseless and peaceful interiors at all times.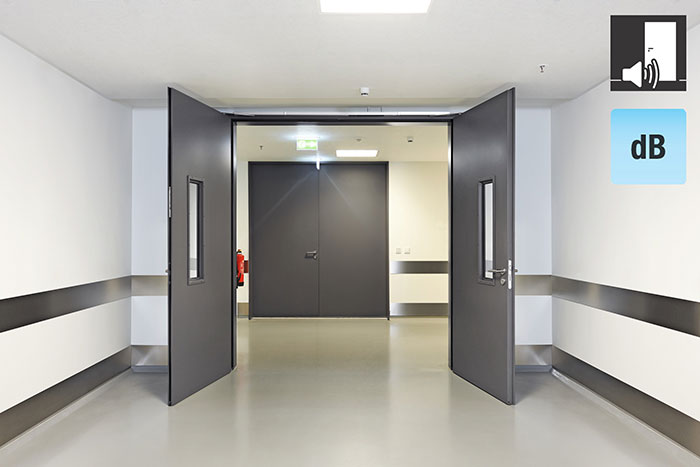 Darius Khanloo, Managing Director, Hormann Middle East & Africa says: "Our HD acoustic doors are an ideal cost-effective solution for hotels, residential buildings, conference rooms, or any space that needs to be soundproof. The door has a bonus feature, which is its fire safety properties, to ensure complete peace of mind."

The new HD acoustic door has a fire rating up to 240 minutes. It is tested in the UK and certified by Acoustic Logic and provides better sound insulation in places where noise is eminent like residential and commercial buildings, health care facilities, public buildings, and others.

#hormann #hoermann #hoermanndoors #doors #garagedoors #operators #entrancedoors #industrialdoors
Categories: