Hormann introduces road blockers for optimized security of entrances and exits
Hormann Middle East and Africa has launched road blockers with optional EFO (Emergency Fast Operation) to secure passages up to 6 m wide. They are available in the Road Blocker 500 variant from Hormann with a barrier height of 500 mm or in the Road Blocker 1000 version with a barrier height of 1000 mm. Road Blocker 500 SF is suitable for fitting on finished floor surfaces since no groundwork is required.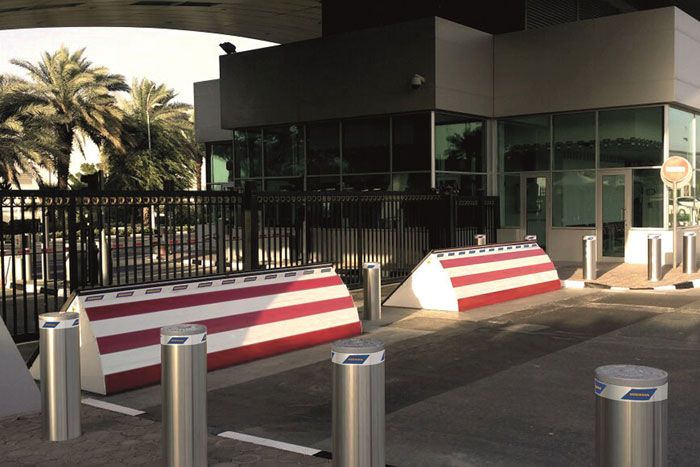 There are also lift barriers available to safeguard controlled entrances and exits up to 10 meters in width. They are suitable for very frequent use and meet high safety requirements.

Also available are tyre killers that enable controlled, uni-directional passage while preventing passage in the other direction. While Hormann's Tyre Killer M variant is suitable for average use frequencies, its Tyre Killer H is installed for frequent use.

Commenting on the launch, Darius Khanloo, managing director, Hormann Middle East and Africa, said: "Whether its protection of private or public property, we set the standard when it comes to security. Our road blockers come with optional EFO (Emergency Fast Operation) to ensure optimal security. With our portfolio of road blockers, we can be a strong partner for access control systems."

Hotel complexes, company access roads, exhibition grounds, public spaces: irrespective of security requirements and the area, Hormann has the perfect solution for access control.