Hormann Launches Solid Rubber High-Speed Doors for Demanding Industrial Applications and Harsh Weather
Hormann has introduced solid rubber high speed doors designed for extreme, heavy-duty applications. They are engineered for the tough conditions of heavy industry to improve productivity and ensure safety. These robust, durable doors ensure reliable door operation and a long service life even in harsh ambient conditions including high wind loads and large temperature differences. It is also equipped with 3D laser scanner, a vision field of 405 mm × 405 mm, Windbar (depending on door size), crash protection, induction loop and motion and movement detector.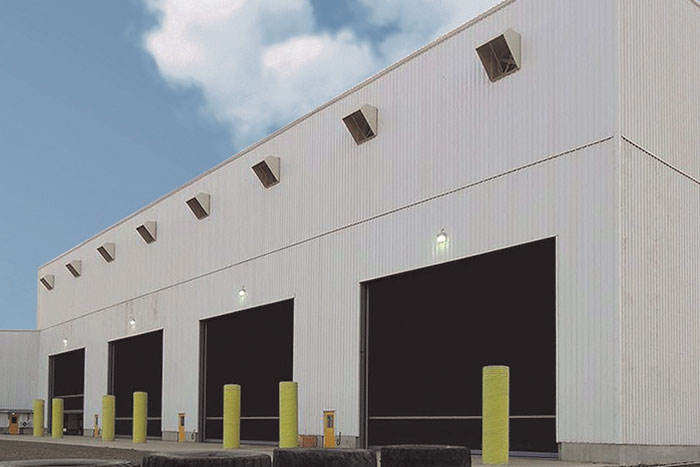 Darius Khanloo, managing director, Hormann Middle East & Africa, says: "Our high-performance doors are strong, fast and reliable even in the harshest conditions. The durable rubber door can withstand collisions and keep workers safe. They are also energy efficient and protect against extreme weather conditions and are perfect for mining, oil and gas, pulp and paper, or the lumber industry. When considering the full life-cycle cost, which includes maintenance, replacement parts, and energy savings, among many others, our rubber doors are more cost-effective compared to metal or wooden door alternatives."

The doors are built with high-density rubber and come in four colors- black, grey, blue and orange with a height and width that reaches a maximum of 9000mm and a minimum of 2250mm. The most suitable placement for this door is exteriors and it is suitable for temperatures ranging between -40 degrees to 80 degrees. It has an operator that is 2.42 kw, with an opening speed between 1.22m/s, 0.61 m/s, and 0.31m/s depending on the need of the building.

The door is also fitted with a 6 mm curtain made with robust SBR rubber, reinforced with polyester woven piece, curtain lock fasteners, an aluminium bottom profile and with resistance to wind load. It is low maintenance and is easy to fit.

Solid rubber high speed doors ensure consistent door operation and a long service life.

#hormann #hoermann #hoermanndoors #doors #garagedoors #operators #entrancedoors #industrialdoors
Categories: