In a Completely New Light: A New Microsite for Linect®
Starting in October 2013, important information about Linect®, the manufacturer-independent lighting connection system, is all available at www.linect.com.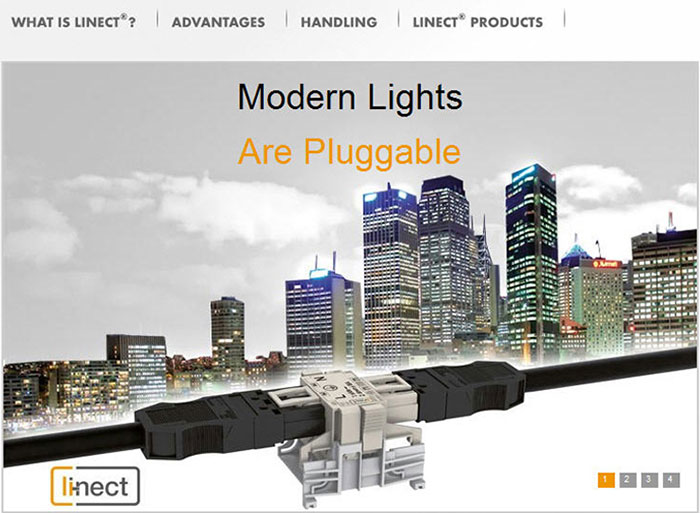 What lights are available with a Linect® interface? Which manufacturers offer compatible lighting connectors and pluggable connectors? And what advantages does the use of Linect® even offer? As of October 2013, planners, installers and lighting manufacturers can find the answers to these and a host of other questions at www.linect.com. The prominent feature of this new microsite is: its clearly laid out structure. Just like Linect® itself, this new Web site is based on easy and intuitive use.
This means that all important and key facts, figures and data about Linect® and Linect® members can be obtained using not more than four main menu items. The clearly laid out structure of the site is also reflected in the color-coded content area with its new, ordered layout. Additional information, such as brochures, press releases and technical drawings are available for selection in a site navigation area on the right, which also contains a news area, containing all newly available Linect® lights and current product and usage video clips.
Linect® is the modern connection system for lighting installation. Lights with a Linect® interface provide connections for both conventional power supply connectors and pluggable connectors – regardless of the manufacturer. Modern, pluggable electrical installation with Linect® enables fast and easy installation of recessed luminaires with any pluggable connector system.