Interior Design Project by Tatyana Myronova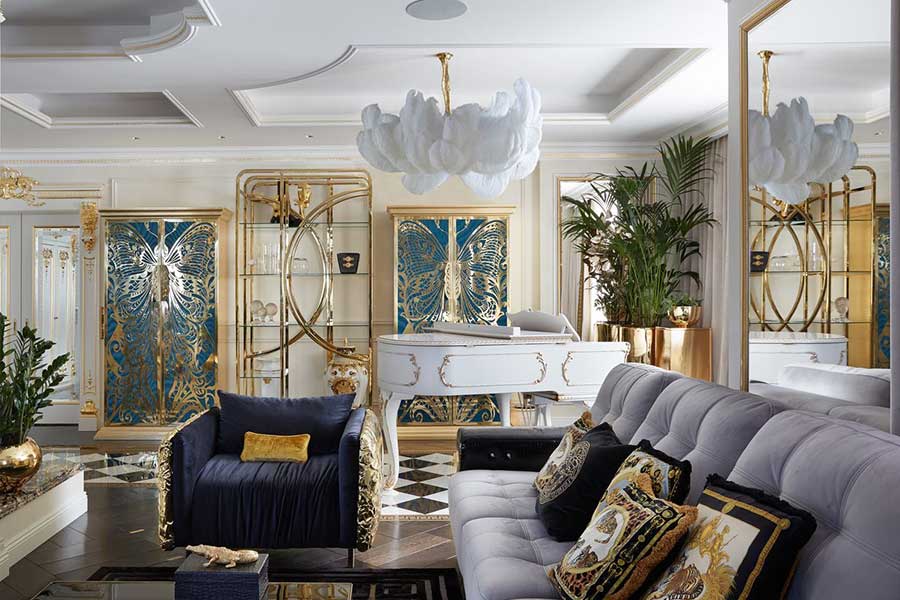 Designed for a person with eccentric and iconic personality, the Director of the Royal Circus of Russia, Giya Eradze, trusted Tatyana Myronova's expertise in American Neoclassical style for this project.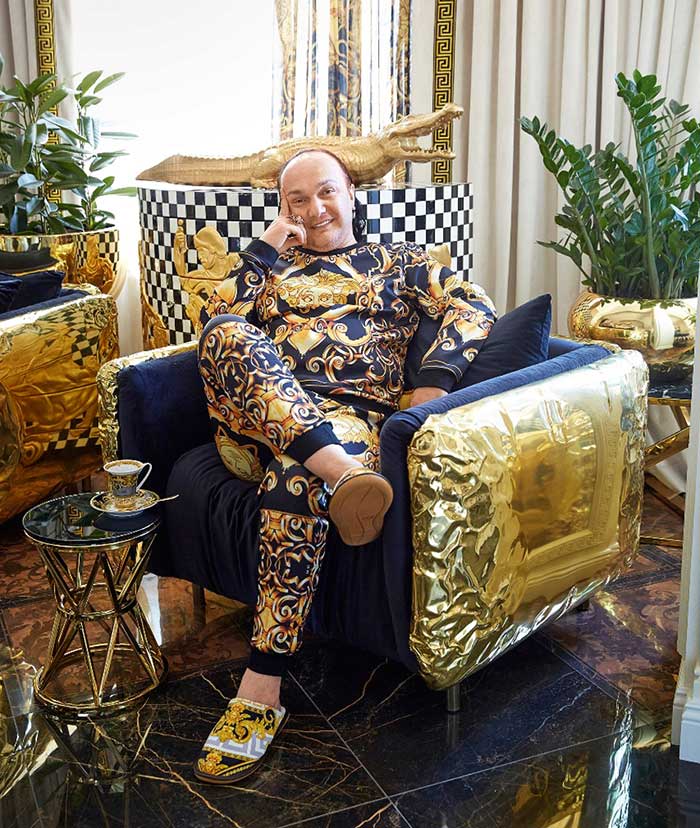 The interior designer, who is most famous for exquisite interiors, gathered the passion for entertaining and amusement of the owner with Boca do Lobo's unique and iconic piece, Imperfectio from Limited Edition, to make the apartment a circus honour.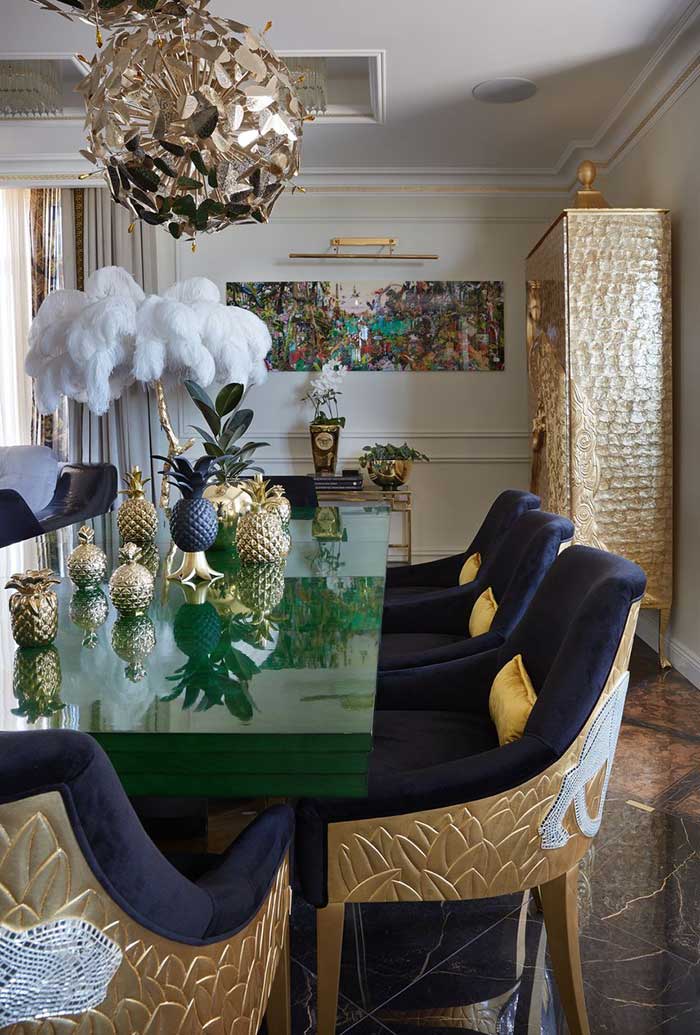 Intended to be a place for private business, Giya's apartment is different from all that was ever seen. It is luxurious, emblematic, iconic. The goal was to make him feel like he's in his private circus, a place that reflected the best parts of his work and his personality.

The decoration of the apartment is remarkable for its gold, exotic and bold accessories. Imponent pieces that combine between themselves in a harmonious and interesting way.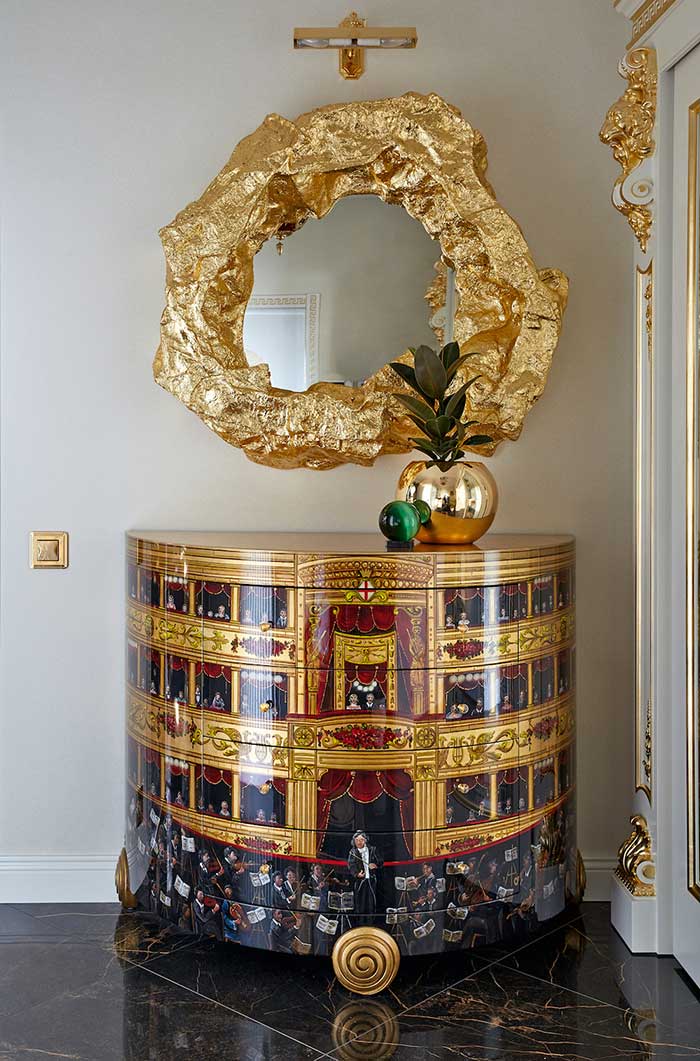 The Director did not hide his fascination for the famous, colourful, and intense patterns of the recognized brand, Versace. In the apartment, especially in the dining room, is noticeable the presence of its designs like the gold animals that Giya loves.

Gold is present everywhere in the apartment, in all the details and patterns. A combination of tropical and exotic colours with royal touches and exquisite ornaments.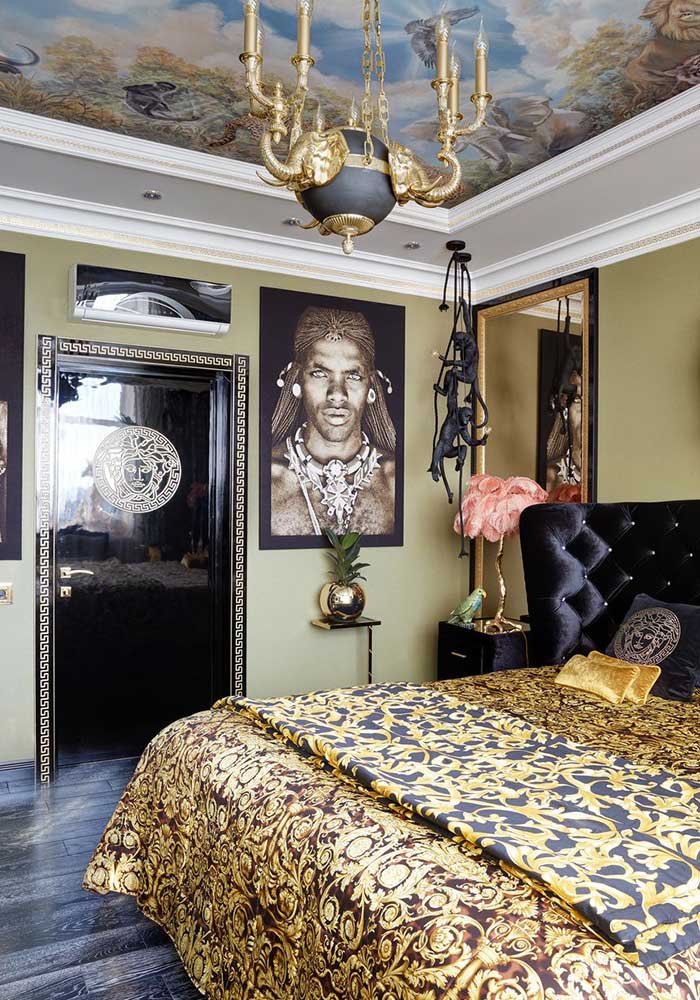 @bocadolobo #bocadolobo