Jubaili Bros showcases diesel generators and mobile light tower at The Big 5
Jubaili Bros, one of the leading providers of Power Solutions in the Middle East, Africa & Asia, participated in The Big 5 Exhibition 2013 from 25 to 28 November at Dubai International Exhibition & Convention Centre. The Big 5 is the largest International Building & Construction Show in the Middle East.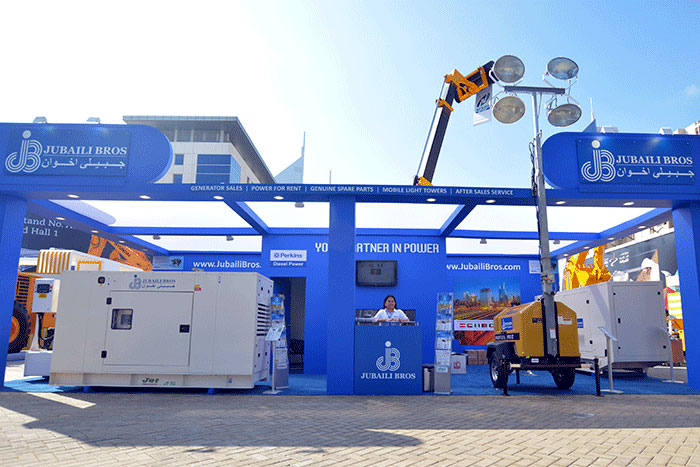 To utilize the opportunities, Jubaili Bros showcased 650 KVA Marapco Brand Diesel Generator, 150 KVA JET Brand Diesel Generator, 60 KVA Super Silent JET Brand Diesel Generator and Allmand Brand Mobile Light Tower through a 72sqm Stand. Jubaili Bros made a remarkable presence with their products and outstanding customer support.
"We had a great exhibition and we are glad that we have achieved our objectives. We met a good number of people and decision makers and made many new contacts during the show. Jubaili Bros' experience with The Big 5 Exhibition has always been positive as it allows us to strengthen ties with our existing customers as well as to meet new potential customers", said Amer Naghi, Marketing Manager at Jubaili Bros.
Jubaili Bros hope to build long and meaningful business relationships with contacts made at the show and shall certainly be back in 2014 to further enhance its communication, presence and interaction with customers.
Categories:
01 51 00 - Temporary Utilities