Jubaili Bros eyes opportunities at Project Qatar 2014
Jubaili Bros, one of the leading providers of Power Solutions in the Middle East, Africa & Asia, will be showcasing a comprehensive range of Power Generation products during its participation in the Project Qatar Exhibition 2014.
A staggering investment is planned to be spent on Qatar's development projects for hosting the FIFA World Cup in 2022. Projects worth Millions of USD have already been started and much more are in pipeline, to be executed very soon. In line with these expansions, Jubaili Bros eyes a lot of opportunities to support the regional and infra-structural growth in Qatar, by offering World-Class products and services like Diesel Generator Sets, Mobile Light Towers, Power for Rent, ATS & Synchronizing systems and 24/7 after sales service. Moreover for supreme convenience, Jubaili Bros is capable of delivering Turnkey Power solutions as well.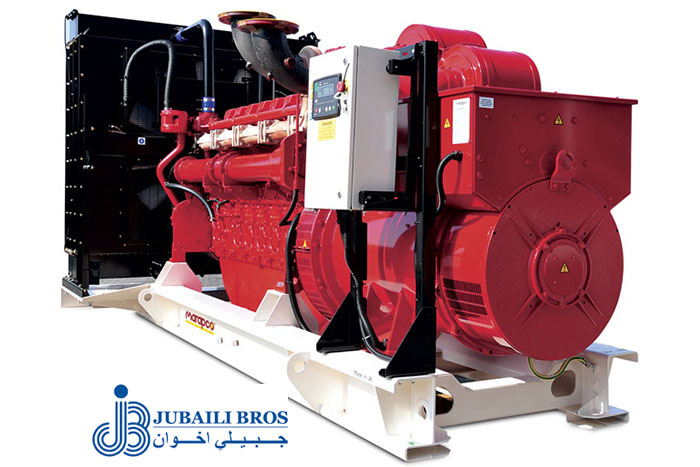 'Project Qatar Exhibition is a big platform to showcase our Products & Services. It will help us to demonstrate our capabilities in delivering complete power solutions, essential for the execution and completion of projects in various sectors. In addition, it will help us to educate our visitors and increase Brand awareness.'' said Mr. Mahmoud Soussi, Branch Manager at Jubaili Bros, Qatar.
Jubaili Bros serves its customers through international employees, deployed in 8 countries with 23 branches and through a strong dealer's network.
With a drive of improving its communication, presence and interaction with customers, Jubaili Bros exhibits in various events worldwide and year round. Jubaili Bros is pleased to invite you, dear customers and public to visit our Stand No.C55, located at Hall No. 4, displaying JET & Marapco brand Diesel Generators & Allmand brand Mobile Light Tower at Project Qatar Exhibition, taking place from 12th-15th May 2014, (4:00PM – 10:00PM), at Qatar National Convention Center. Our dedicated customer service team will be more than happy to welcome your queries and provide you with any needed information.

Categories:
01 51 00 - Temporary Utilities