Celebrating 20 Years of Excellence in Distributing and Servicing Marapco Brand Diesel Generators
Jubaili Bros celebrates 20 years of excellence in Distributing and Servicing Marapco Brand Diesel Generator, since its introduction to the market in 1994. During this tenure, Jubaili Bros successfully offered Marapco Brand Diesel Generators to various business sectors that includes, but is not limited to Construction, Telecommunication, Oil & Gas, Government, Banking & Insurance, Healthcare, Infrastructure, Real Estate, Manufacturing, Transport & Logistics, Utility Power Generation and others. Consequently, Marapco Brand has witnessed extremely high demand and remarkable recognition.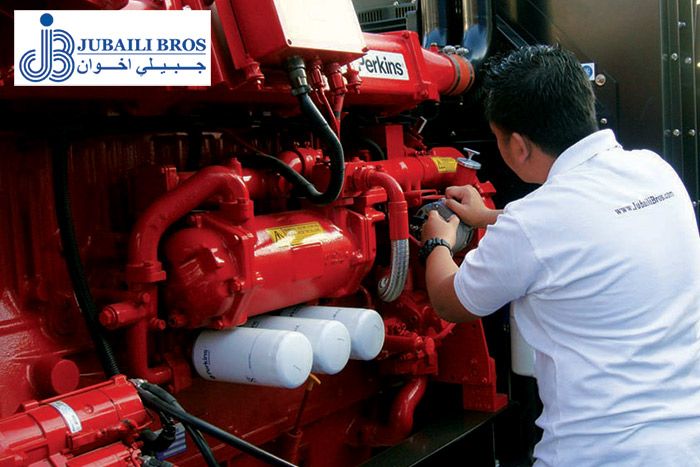 Marapco Brand Diesel Generators are made in UK, ranging from 12.5 up to 2500 KVA. These generator sets are designed, developed, manufactured and tested to the highest international standards, using state of the art manufacturing and testing facilities and raw materials of the highest standards from world renowned suppliers like Perkins Engines Company Limited, Leroy Somer Alternators, Deep Sea Electronics PLC, ABB Ltd. and alike. Jubaili Bros Stocks Complete Range of Marapco Brand Diesel Generators along with adequate supply of spare parts and accessories. These generator sets are customized to cater to the diversified need of individuals, customers and corporate world and are backed by excellent after sales support through Jubaili Bros and its vast Dealers network, making it regions top choice for power requirements.

'We are proud of the many accomplishments that Marapco Brand Diesel Generators have achieved. We would like to thank all our employees for their efforts, determination and ambition in supporting Marapco products over the years. We would also like to thank all of our customers and dealers for being an important part of our journey and building their trust in Marapco Brand.' says Mr. Amer Naghi, Marketing Manager at Jubaili Bros.

Jubaili Bros, offers Complete Power solutions to its Customers via World Class Power Products that includes JET Brand Diesel Generator Sets, Sound Attenuated Enclosures, ATS & Synchronizing Solutions, Control Modules, Mobile Light Towers, Spare Parts & Accessories, 24/7 After Sales Service, Load Banks, Fuel Tanks and others.
Categories:
01 51 13 - Temporary Electricity