KE for the Ristolounge & Boutique Hotel Elvezia in Isola Bella on Lake Maggiore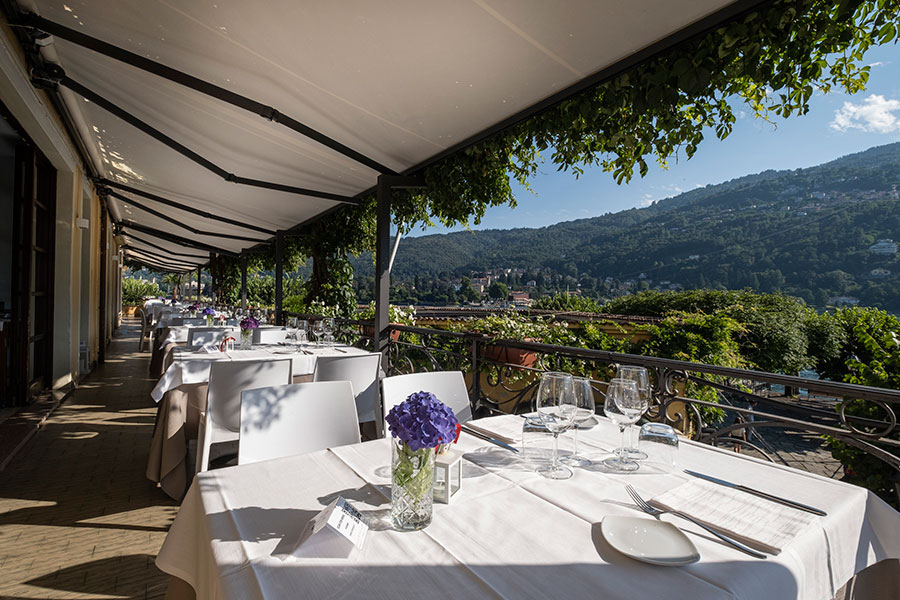 Isola Bella is one of the magnificent Borromean Islands, where the historic Palazzo Borromeo stands, renowned for its Baroque botanical gardens.

Located 400 meters off Stresa, this island is an attraction for visitors who want to explore the natural beauty of the archipelago of Lake Maggiore.

In this context of unique beauty stands the Ristolounge & Boutique Hotel Elvezia - an exclusive resort that needed a makeover for its terrace, used as an outside area of the restaurant.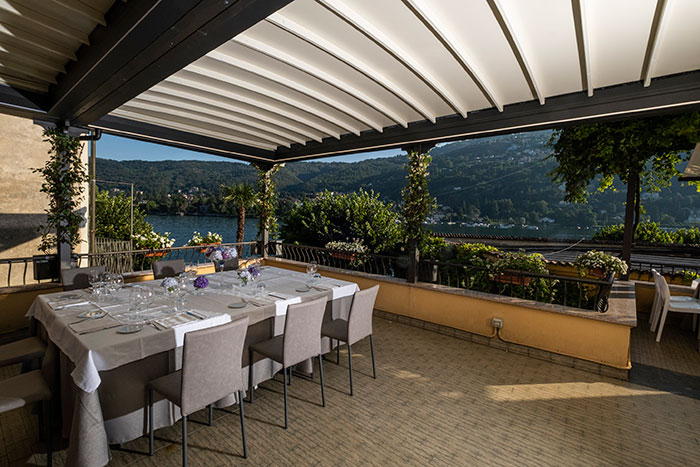 KE Store Tendenze di Sole in Villadossola (VB) has been commissioned by the property to redesign the resort's outdoors, with the request to choose mobile sun shades that do not obstruct the landscape and that protect guests in case of bad weather.

For the side part of the terrace, the owner suggested a classic model such as KE Venezia Gold awning, in the version with Balteus led arm, perfect for creating a lounge atmosphere even after sunset.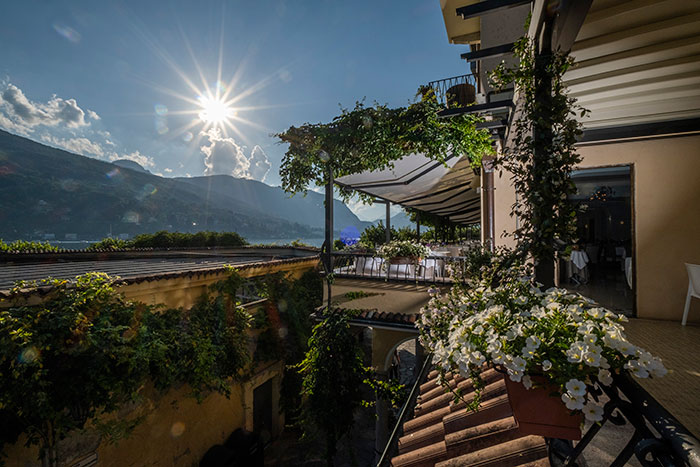 For the larger part of the terrace, two Gennius ISOLA 2 pergola awnings have been installed in the roof version. Its strengths are first of all the modularity and lightness of the lines and profiles, which make it ideal for being added in any type of architectural context. The arched roof in waterproof PVC, in addition to ensuring adequate protection for any climatic event, can be easily managed with an app that regulates its closing and opening times.

The restyling of Elvezia hotel terrace has created a new protected, welcoming and functional outdoor space, ideal for guests who want to admire the panoramic views of Isola Bella without sacrificing comfort, while tasting the lake specialties.

@keoutdoordesign #keoutdoordesign