Kheope Sail Redesigns the New Outdoor Relaxation Area of The Alpine Lifestyle Hotel Ambet in South Tyrol
Nestled among the alpine pastures of Gitschberg-Jochtal in South Tyrol, at an altitude of 1,400 m, is the Alpine Lifestyle Hotel Ambet, a 4-star resort on the Maranza plateau, which boasts a spectacular view of the Sesto Dolomites.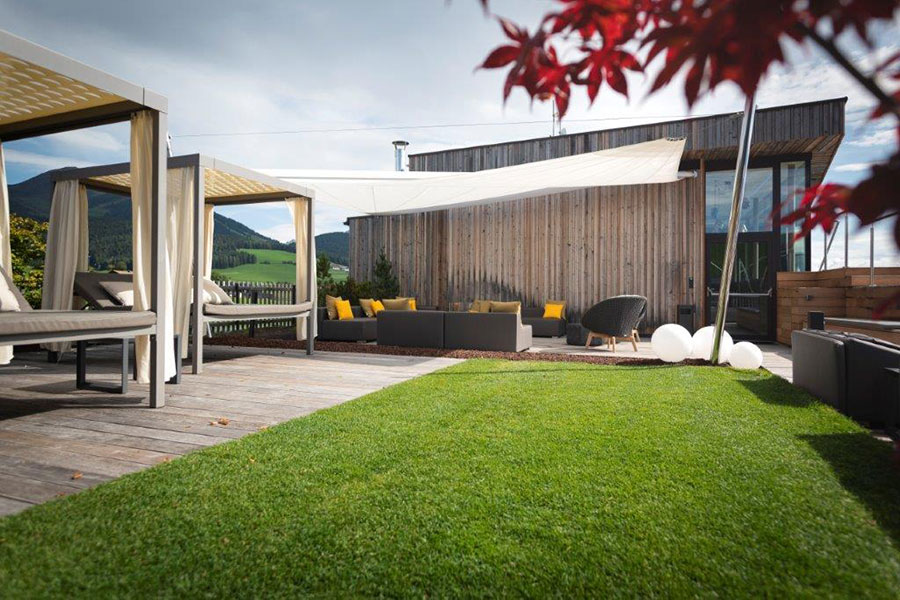 Following a major renovation in 2017, Hotel Ambet combines light architecture with tall windows and natural materials, with modern elements such as the wellness center and the Infinity Sky pool on the terrace, ideal for enjoying the Alpine panorama lulled by the waves.

The property wanted to create a new outdoor relaxation area in harmony with the essential style of the resort and commissioned Arch. Florian Scartezzini of the project.
After careful evaluation, the Piller - Scartezzini studio in Bolzano opted for KHEOPE shade sail from KE SAILS range.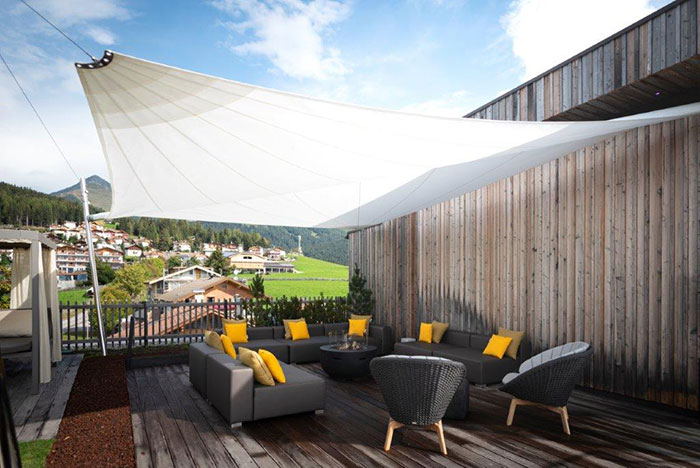 Appreciated for the materials of nautical origin, resistant to wear such as Dacron fabric, and for the sense of lightness it expresses, KHEOPE was chosen by the designer in the version leaning against the wall to limit the use of support poles and give greater prominence to the panorama, maintaining a minimalist aesthetic.

The wooden decking delimits the relaxation area and hides the fixings of the pillars, while preserving absolute functionality. The large area covered by the sail - whose boom exceeds 9 meters - also serves as a backdrop to frame the Alpine panorama.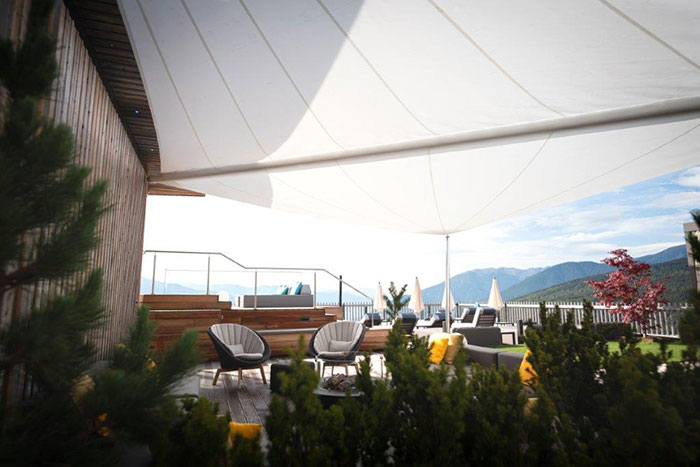 Shading sails, awnings and pergolas designed to create real oases of relaxation tailored to the customer's needs, KE's outdoor solutions combine quality of materials, carefully studied design and product research.

The outdoors thus becomes a space of pure comfort, able to emphasize and maximize the usable spaces of hotels, bars, restaurants and shops.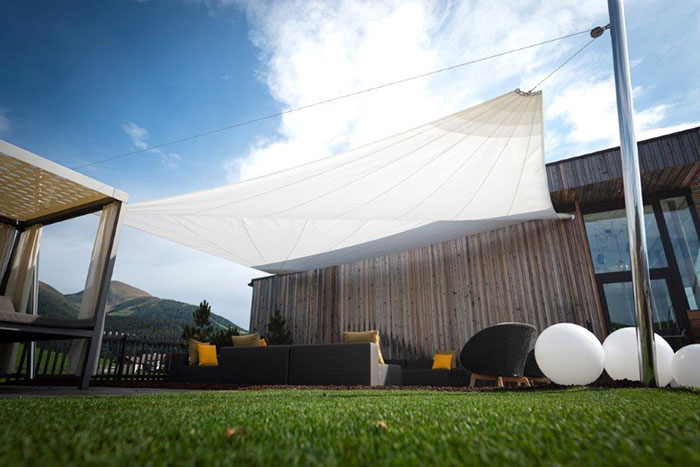 @keoutdoordesign #keoutdoordesign